Setting Dye on Clothing and Fabric
Whether your clothes are brand new or you have done some dyeing, it is important to set the color. This guide is about setting clothing dye.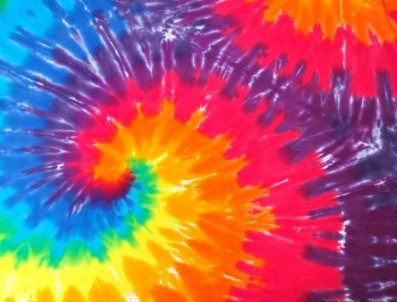 Filter

: All Articles
Sort

: Relevance
Many people recommend either vinegar or salt, but no one ever says "how much" to put in a washer load or even in a big pot. Will some one please give us that information in a usable form? Do you put in a cup or a whole gallon bottle of vinegar or a whole box of salt?
By Karahana
July 8, 2016
0

found this helpful
How do you set dye in fabric?
July 14, 2016
0

found this helpful
I have soaked my black jeans in vinegar to keep them from fading and it has definitely worked. I've submerged them in a mostly (or at least 50%) vinegar mixture and left them in there for hours (sometimes 12-24).
How do you prepare a color guard product at home? I want to make a product that would prevent the dyes from mixing with water and spreading into other white clothes.
I was told vinegar with glycerin is an ideal combination. Can anybody help?
When you wash dark clothes for the first time - use cold water and put salt in the water. The salt helps set the color. When I want to brighten dark clothes after they have been washed several times, I repeat the procedure (salt in cold water when washing).

Lou
I've worn this black knit dress twice. Every time I wear it the dye rubs off, onto nail color, fingers, and skin. Help! It's awful. What can I wash this dress in to prevent this?
August 9, 2015
0

found this helpful
Table salt will also set some dyes. If vinegar doesn't work. Don't use both at the same time.
June 17, 2016
0

found this helpful
Why?
Use 2 Tbsp. turpentine and 1 small handful of salt. Pour boiling water over this mixture. Put garment or cloth in and saturate. Let it soak until the water gets cold.

By Anne from Fernley, NV
I brought a pair of flannelette sheets, they have been washed twice.
When you sweat at night the dye comes out on your skin. Any idea how to stop it?
By Val S from Deception Bay, Qld
June 13, 2013
0

found this helpful
In my experience: If you wash the sheets by themselves in hot water setting of your clothes washer and add a cup of vinager to the cycle. Dry them in the hottest dryer setting you have, then it will set the dye in the fabric. Please let us know if it works for you.
June 14, 2013
0

found this helpful
There is no need to return the sheets. Do as others have suggested and wash them in hot water with vinegar. I would add several cups, because when people dye things, they use a ratio of at least one cup of vinegar to 8 cups of water. You can also purchase products to set dye where you find fabric dyes. You may have to do the vinegar wash a couple of times.
Does anyone know how to stop color bleeding from clothes when washing them. Is there any way to stabilize the colored fabric so it will no longer run? Hoping someone has answer for me and thanks in advance if you do.

Dinnie from Tampa
By guest (Guest Post)
Flag
November 11, 2008
0

found this helpful
Hi, I have a dress that has 3 colours on it. The base is white and it has one line of red fabric and one line of black fabric across it. The red from the fabric runs and the dress has turned pink. I have tried soaking it in cold water twice for days already but the colour worsens . I've tried most of your advice (ie salt vinegar and cold water treatment) but it has been stained to dark pink! I need help!
By guest (Guest Post)
Flag
December 14, 2008
0

found this helpful
By soaking in salt water or vinager will it keep the fabric color from rubbing off on to another color while you are wearing it?
I've just bought a red wool and cashmere coat, with a patterned, red polyester lining. I didn't notice the disclaimer label, when I bought it, stating you should not get it moist or damp, avoid contact with light fabrics, upholstery, or accessories. What can I do to prevent it bleeding? I really like the coat.
By Rosemary from Nottingham, UK
October 26, 2013
0

found this helpful
If you really like the coat and think its worth it, why not change the lining to a fabric which wont bleed? I know some dry cleaners in the u.k. would do the alteration for you for a fee. if you know how to sew yourself, then just unpick the lining and use it as a pattern.
November 9, 2013
0

found this helpful
I would ask a dry cleaner. Perhaps having it dry cleaned could help.
I recently bought a red cardigan and when I wore it, it transferred the red dye onto my white t-shirt. I have managed to remove the red dye from the t- shirt, but I am wondering is there a way I can stabilise the dye in the cardigan to prevent it transferring to my other clothing when worn together.
By yvie
May 17, 2016
0

found this helpful
Shout colour catchers
May 17, 2016
0

found this helpful
Shout colour catchers
My daughter bought a material school bag from a surf shop. It is yellow. The problem is that from sweating, the yellow from the straps has come onto her white school shirt. How will I stop the yellow dye from the bag staining her shirt?
Read More...
Related
© 1997-2016 by Cumuli, Inc. All Rights Reserved. Published by
ThriftyFun
.
Page
generated on September 24, 2016 at 9:40:45 AM on 10.0.2.55 in 3 seconds. Use of this web site constitutes acceptance of ThriftyFun's
Disclaimer
and
Privacy Policy
. If you have any problems or suggestions feel free to
Contact Us
.