Toilet Paper Advice for Septic Tanks
Septic tanks function better when you select a toilet paper that is safe for use in, or especially made for use with a septic system. This is a guide containing toilet paper advice for septic tanks.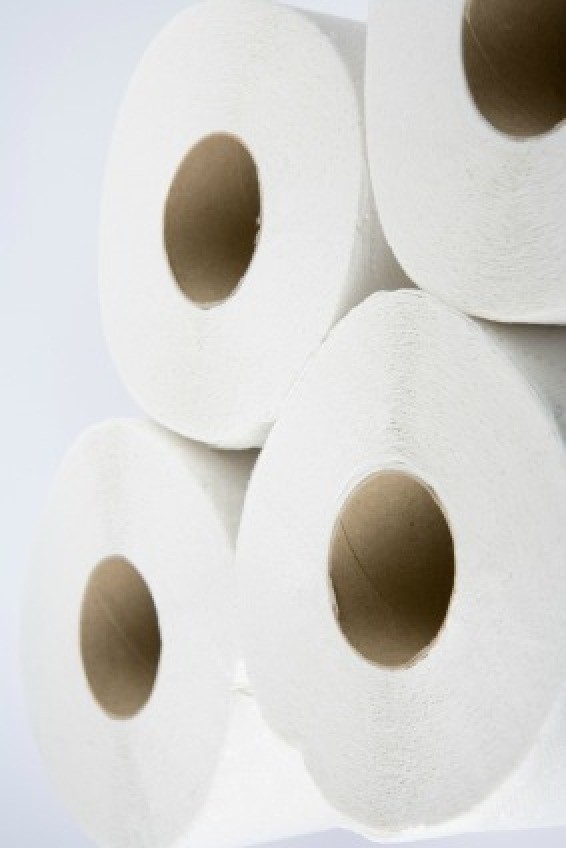 Filter

: All Articles
Sort

: Relevance
What is the best toilet paper for septic tanks?
By Tere from Riverside, CA
March 9, 2011
0

found this helpful
I have been using Northern for 20 years with no problems.
March 10, 2011
0

found this helpful
Don't flush it at all. Put a trash can, I line them with Wal-mart sacks, next to the toilet for the used toilet paper and then we empty daily.
March 14, 2011
0

found this helpful
In addition to really being conscious of using very little toilet paper (we use the kind from Aldi which states "septic safe" on the package), don't forget to use a product like Rid-X once a month. We use something called Green Pig which comes in packets that dissolve in the bowl. I make a mental note to use this on the first of each month. (I'm pretty paranoid about the septic system since moving into our home that needed many renovations including new carpet in finished basement. Our septic tank backed-up all over less than 48 hours after the carpet was installed - when it comes to the septic, you can't be too careful!)
July 26, 2016
0

found this helpful
We have a much-used septic system with 12 people currently living in our home. The only toilet paper that works well for us is Scott. It really is the best for septic systems. We tried another brand similar to Scott that is septic-safe, but it did not dissolve as quickly as Scott. You can test any toilet paper against Scott, by putting them in water side-by-side, and you will see the difference.
Read More Answers...
Which is the best toilet paper brand to buy for septic tanks and which is the worse? We are hearing that Charmin does not break down like it should. I bought my house 1.5 years ago. It's around 16 years old. The previous family had thrown plastic Tampax applicators, Q-tips, condoms, a small t-shirt, etc., down the toilet. I had the tank cleaned last summer and would like to stay on top of keeping it in top condition. Thank you in advance for any advice.
By Aseret from Huntsville, AL
Answers:
Toilet Paper Advice For Septic Tanks
I use Charmin with my septic system. I have the tank pumped every 5 years and the guy that does the pumping has never said a word about the Charmin clogging my tank. I have have been in this house for over 25 years. (12/22/2010)

By foxrun41
Toilet Paper Advice For Septic Tanks
Charmin is the worst. Scott tissue is the best and probably the cheapest, too. (12/22/2010)

By Lilac
Toilet Paper Advice For Septic Tanks
25 years ago my son did a science project for school. He went to all our friends, relatives, and neighbors and got a few squares of many different kinds of toilet tissue from them. He got a bunch of different jars, labeled them with the different toilet paper brands and filled them with water. Then he put each kind of paper into the labeled jars and let them sit for 10 days to see which one dissolved the best. Brands have changed a lot since then. Perhaps you could try this with some of the brands available in your area and figure out which would work best in your water. (12/22/2010)

By catastrofy
Toilet Paper Advice For Septic Tanks
We have lived in our house for 37 years. After the toilet backed up in the basement several times, many dollars spent on plumbers, pumping the septic tank, our plumber said to use Scott's and gave us a mini demo on how well it dissolves in water and how poorly Charmin did. Go with Scott's its the best and also not very expensive. (12/22/2010)

By Dirtdobber
Toilet Paper Advice For Septic Tanks
We never put tissue down the toilet. I use a small covered garbage can with a lid and empty daily. It is the best way. All my kids and grandkids do the same when they are here. (12/23/2010)

Toilet Paper Advice For Septic Tanks
Last January our septic starting backing up into our basement. We had lived in our house for 15 years, and our county requires our septic system be pumped every 3 years. When the septic guy came out (of course it was a weekend) he asked what toilet paper we used, and we said Cottonelle. He said that is the absolute worst with Charmin being a close second. He also said to use single ply Scott. I have to say I do not like Scott, but it is something we have to do. It reminds me of the days growing up on the farm using the Sears catalog pages as toilet paper in the outhouse. (12/25/2010)

By dmsaari
***
***Just viewed your website after searching "septic tank safe toilet paper." Everyone's postings were very informative. I would like to share my experience from just this morning.
I have a 3 year old home and septic system. The installer told me the septic tank should be pumped every 3 to 5 years. This is our third year in home with just my wife, her mother, and myself living here. My wife and mother-in-law know nothing, but toilet paper goes down the stool, so I wasn't expecting any surprises. I called to have the tank pumped just for the maintenance, not because I was having any problems.

The gentleman pops the lid and I hear him say, "Wow".

I said "What?"

He responds "You use Charmin toilet paper, don't you."

"Yes, why?"

On the surface was 1 1/2 maybe a 2 foot thick layer of, for lack of a better word, "junk". He explained that Charmin does not anaerobically digest well and suggested using Angel Soft or Northern, white only.

My $125.00 quote quickly went to $250.00 as I have a double tank system and he recommended he pump the dosing tank also. Small price to pay compared to what could have happened if I didn't know about the Charmin thing. Just wanted to share. I hope this helps anyone else with septic tank or plumbing issues or questions.

By Ted from Marion, IN
Answers:
Toilet Paper Advice For Septic Tanks
It is true about the Charmin. Scott is OK to use. The reason Charmin is bad for septics is that it is thick and does not biodegrade. To test toilet paper, put a square in water and see how fast it comes apart. If it stays together do not use it. (07/21/2010)

By Lilac
Toilet Paper Advice For Septic Tanks
I have stopped flushing any toilet paper down my septic and have 6 people living here, we dump the garbage in the bathroom every day into the fire place and burn it. I have not had to pump my 700 gallon tank for 5 years now. (07/22/2010)

By dahl
Toilet Paper Advice For Septic Tanks
Friends who were having their septic tank drained were told the same thing about Charmin toilet paper. We live in Scotland. (07/22/2010)

By skinnyjinny
Toilet Paper Advice For Septic Tanks
We bought our house 11 1/2 years ago. We had to have the septic pumped right away. The guy that pumped it said to never use anything but Scott. We have been using it all this time and have yet to have to have it pumped again. We even had my mother with us for over 2 years and a nephew for awhile and they could waste paper like there was no tomorrow! But still no problem. (07/25/2010)

By musicat
We just bought a 1970's fixer upper with a septic tank, we are new to this and have been putting toilet paper for septics down it.
Related
© 1997-2016 by Cumuli, Inc. All Rights Reserved. Published by
ThriftyFun
.
Page
generated on August 30, 2016 at 12:14:04 AM on 10.0.2.148 in 3 seconds. Use of this web site constitutes acceptance of ThriftyFun's
Disclaimer
and
Privacy Policy
. If you have any problems or suggestions feel free to
Contact Us
.