Necktie and Denim Skirt
While at the Puyallup Fair today my mom and I saw a woman walk by wearing this adorable necktie skirt. We asked if we could take her picture and she was so sweet to agree. She made the skirt herself and it is a perfect example of how you can recycle old clothing into new and wonderful pieces.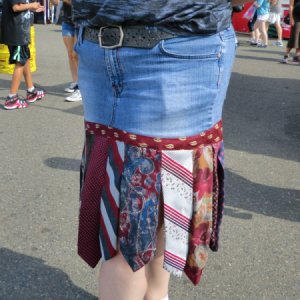 By Laurel...
Feedback
Post Feedback
Add your voice to the conversation.
Related Guides
Related Posts