I burned my baking pan while baking my apple pie. It dripped over onto the baking pan. I tried boiling it on stove, but no luck. Please help. It is a brand new pan.
By Debbe from Rensselaer, NY
Answers:
Cleaning Pans With Baked On Food
Whenever this happens to me, I use a blow dryer on hottest setting to soften the stuck on food. You can also use a heat blower like one you'd use for embossing powder. Once the food is softened, gently pry it off so as not to ruin the pan's finish. (11/29/2009)

By courtqueen
Cleaning Pans With Baked On Food
Soak pan in hot water with small amount of dish detergent like Dawn. Add about 1 TBS fabric softener or 1 fabric softener sheet. Let sit overnight. (11/30/2009)

By marysonny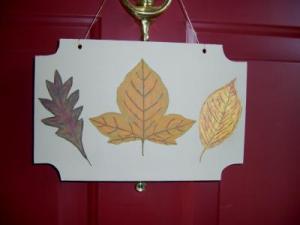 Cleaning Pans With Baked On Food
Pour white vinegar in the pan and let it set overnight. In the morning you should be able to wash it with no problem.
I use white vinegar on all of my pans and dishes that have food stuck. It also dissolves the grease in frying pans when there is food stuck. You can also add some baking soda if you desire.
(11/30/2009)

By clynnaltemus
Cleaning Pans With Baked On Food
Hindsight is always 20/20, but always use some Aluminum foil under dishes that have a tendency to either boil over or have grease "pop" out. Saves a lot of cleaning. (11/30/2009)

By Cajun62234
Cleaning Pans With Baked On Food
I have an aluminum pie ring that sits on the shelf under my baking all the time. I leave it in while I run the self clean cycle and it comes out looking like new. You might try it if nothing else works. (12/02/2009)
By latrtatr