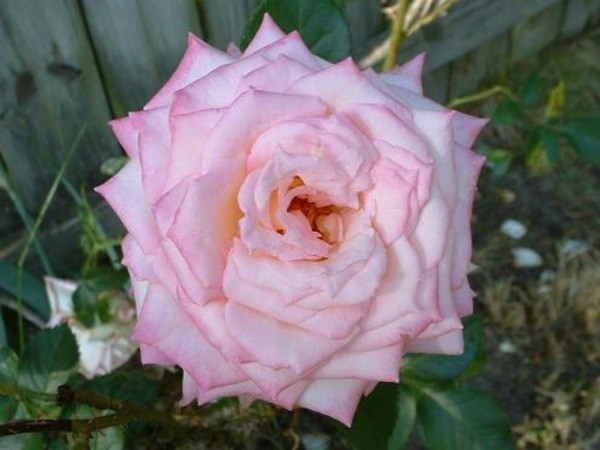 There are several ways to extend the harvest season for vegetables. The same applies to the bloom time of flowers. I usually don't do this. Today, I did find the need for an emergency extension for one particular rose.
Winter has just begun. I've already adopted a sedentary pace. I haven't weighed, but I'm sure I've gained at least 15 pounds. I can't button some of my jeans. This madness has got to stop.
Today, Dec. 29, was unseasonably warm and very windy. I took advantage of the pleasant weather and got a bit of much needed exercise by transplanting a wisteria standard. I had to cut some of the roots. It should be fine, though. When wisterias are sluggish about blooming, root pruning is one of the best ways to get it started.
While out and about, something caught my eye. Lo and behold, one of my Kordes Perfecta rose rootings has a large bloom bud on it. 'Won't wonders never cease'.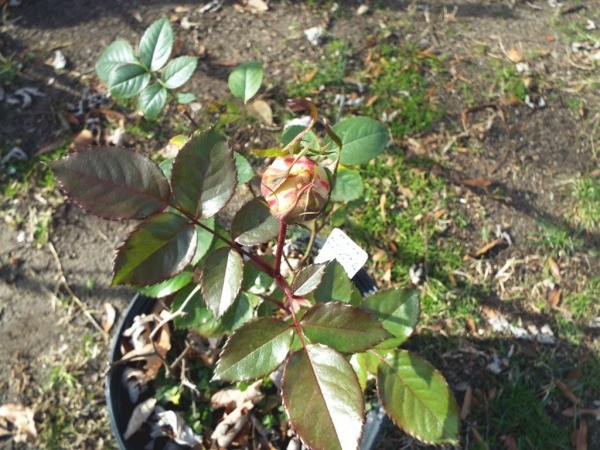 If I can get this baby to open, it will be the delight of the season. I was at a loss as to how to protect it. Improvisation is my middle name. I made do with a squirrel cage.
I covered the rose with the cage. I anchored the cage in place. Next I wrapped the cage with cling wrap. I moved the rose to a spot where it would get more Sun. Now, all there is to do, is wait.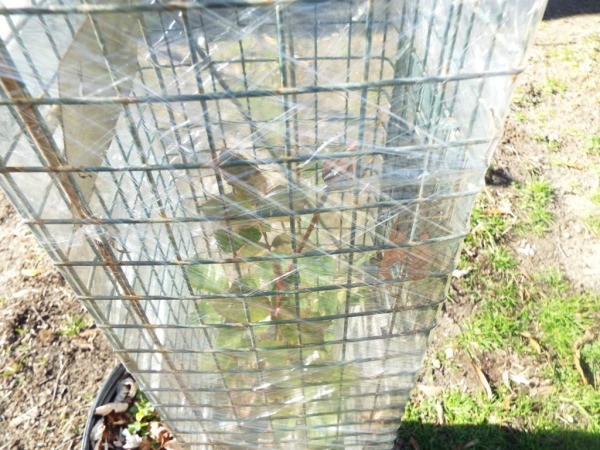 A rose blooming in January? And outside? And in North Carolina? It could happen. If I do get a nice bloom, I will take a picture and post it here. Wish me luck, Y' all!
I'm not taking any chances. If the temperature drops into the teens, I will bring this baby inside!