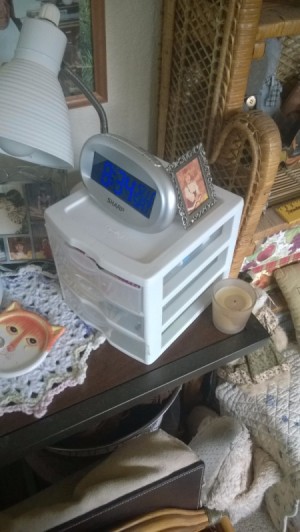 I sleep on a day bed in the living room of my tiny apartment. I don't have a night stand with drawers and such. I was tired of constantly getting up for things I needed when I just got comfortable. So I came up with this. The little 3 drawer units give me all the room I need and a way to separate it all, too. You can get it new for $4.50, or used for way less.
The top drawer is for stylus pen, scissors, nail clipper, file, tissues, chap stick, flashlight, etc.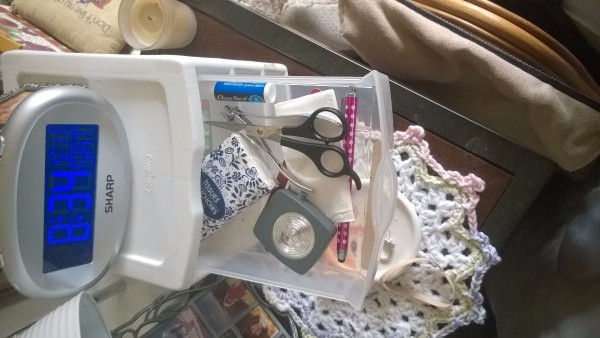 The middle is for pens, note paper, highlighter, card deck, calculator, etc.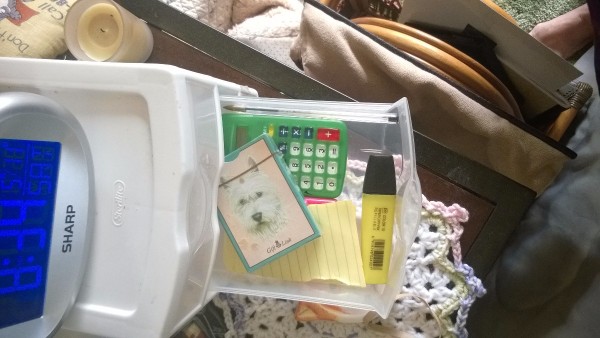 The bottom is for the remotes. As a person who likes to find things when they need them, this has been a real boon for me.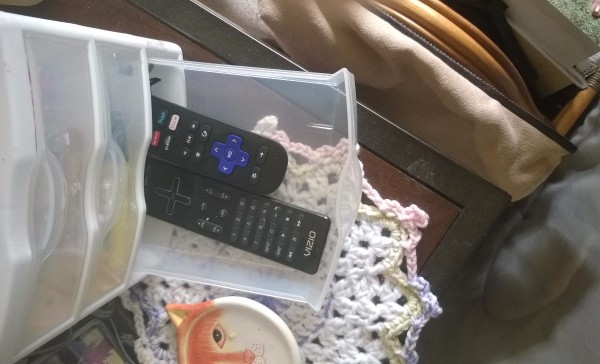 If you suffer from any kind of joint damage, you know how hard it is to get in and out of bed just to file down a jagged nail or moisten your lips. N-JOY!