By (Guest Post)
October 12, 2007
0

found this helpful
Remove broken light bulbs from fixtures.
1. Make sure power is turned completly off from fixture.
2. Cut a potato in half.
3. Use the cut end of a potato half to unscrew the broken lightbuld from the fixture.
Southern Fried Potatoes.
5-6 strips of bacon
5 or so meduim potaoes sliced thinly
1/4 - 1/2 cup onion diced
cheddar or American cheese.
salt and pepper to taste
Fry bacon in pan until done
Remove from pan and set aside
Ad onions and potatoes to the bacon grease
Cover pan with a lid and turn potatoes occasionally until tender and golden brown.
salt and pepper to taste.
crumble in bacon and top with cheese.
October 15, 2007
0

found this helpful
my son really LOVES me to fix chunked baked potatoes with the skin on & even goes so far as to call it "a meal" !
Lightly spray a shallow casserole dish with cooking spray (olive oil works best for us but plain will do as well)
add your scrubbed skinned potatoes & drizzle a garlic or other seasoned or herb oil over the top (he likes quite a lot of it)
& slow bake for about 35 minutes on 300-350 depending on if you have gas or electric.Sprinkle on a little more oil if you fear the potatoes will dry out or even spritz a
little
water if you don't want to overdo the oil!
salt & pepper to taste & this is especially welcomed on a rainy day (like today is) or when it is cold outside.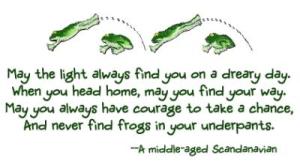 October 15, 2007
0

found this helpful
Here us a colourful idea for both regular and sweet potatoes together
Preheat oven to 350*F
Ingredients: 3 new potatoes( small to medium); 3 red-skinned potatoes(small to medium); 1/2 large cooking onion, chopped(since I love onions, I use 2 small to medium, peel and chunk them instead)
1/4 of a red or green pepper, seeded and chopped (since I am not a fan of peppers, I chunk up two ribs of celery instead, it is optional either way.
1/2 pouch of dried onion soup mix(nothing beats Lipton for me)
1 tsp dried Italian seasoning
1/4 c. plus olive oil
2 medium carrots, chunked
1 sweet potato (medium to large), peeled and thickly sliced.(some people leave the skin on this potato as you do the rest, but I don't like to do that, so it is the only one I peel)
Garlic powder to taste.
Method:
Prepare and combine all the veggies, after quartering washed, unpeeled potatoes, in a large bowl. Sprinkle with combined spices and onion soup. Drizzle on about 1/4 c. of olive oil, Stir to thoroughly coat everything. Place in greased casserole, cover and bake for 1 hour in preheated oven.
Serves 4-6 people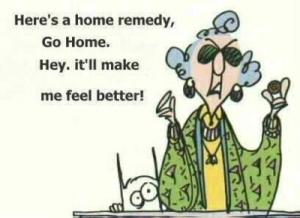 By no name today (Guest Post)
October 15, 2007
0

found this helpful
I very often do this.
When I buy potatoes, sometimes I buy 30 lbs at a time. I go through them and pick out the smallest ones. These I boil enough for several meals all at once. Or while fresh and hot, mash with the skins on for mashed potatoes, with out peeling.
The first meal I have is boiled with the skin on, with butter, or bacon bits, or sour cream, smashed with a fork on each persons plate, they do there own.
After that the left over refriderated potatoes can be used for 3 or more days.
Fried in bacon grease, or butter, with or without onions.
Creamed with parsley.
Potato salad, or German potato salad.
Sliced for quick augratin or scalloped in oven or in a skillet.
Slice thicker and french fry in more oil than skillet frying.
They can be peeled or left with the skin on for some dishes.
I'm sure there are other ways to do them but these are our favorites.
When I've used up the smallest potatoes, I can still boil the larger ones later.
My Mother in law and Father in law had potatoes at lunch and dinner every day. They boiled peeled potatoes enough for 2 meals and served them whole or halved for the first meal then fried them in bacon grease for the next meal. They didn't cut them in chunks or slices, just halved, and got a crust on them with just salt and pepper. Like I said this was every day.
By Sylvie (Guest Post)
October 16, 2007
0

found this helpful
I like to make scallop potatoes.
Thinly slice potatoes and onions, layer in a greased pan (size is according to how much veggies you have).
Mix together light mayo, spices, and 1% milk. Pour over onions/potatoes. You need just enough that it's about 1 inch from border (it will bubble).Add mozzarella cheese on top. Cover with aluminum foil making sure it doesn't touch the cheese. Put in the oven at 350F for about 45 min. Remove aluminum foil and broil until cheese looks good.
You can put some creamy salad dressing instead of mayo and you don't have to add spices then.
Easy and light!
Enjoy
By foxyroxy (Guest Post)
October 17, 2007
0

found this helpful
Cut potatoes into 1" chunks & put in a bowl with tight lid, add 2 TBS. rosemary, fresh or dry, 2 TBS. garlic finely chopped, 2TBS. olive oil shake well to coat potaotes & put in oven & bake at 425 for 20 minutes. you can use sweet potatoes too. That is healthy eating.