Paula Jo C.
Bronze Feedback Medal for All Time! 119 Feedbacks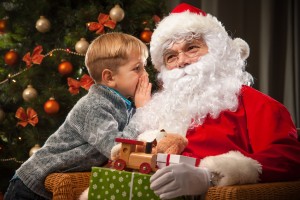 With the holiday season coming up quickly it reminds me of what I did when my daughter was little and in grade school. On Thanksgiving evening, I would break out several magazines like Sears, Penny's or even Kmart/Walmart advertisements for her to look at, telling her that there were so many children in the world now that it was my understanding that each child only got to choose $100 worth of gifts from these catalogs. Parents would then turn in the order to Santa BUT ONLY if the items selected totaled $100 or less and no more.
Well, this kept her quite occupied and busy for several days IF not a whole week. This, I felt, was a sure fire way to show my daughter that these "toys" did not come easily, not even for Santa Claus. That they cost him a lot of money too, even IF his elves were making them for her and the other children world wide to have.
She would begin Thanksgiving evening picking out items, adding them all up and if it was over $100 she would have to start all over omitting something until it totaled $100 or near that amount.
This taught her how to add and subtract quite well I think. In fact so well, that she is now a Vice President of a bank here in NC.
She now does the same thing with her three small children to this day. I think this taught her the value of a dollar at a very early age and that these things (toys) were not free for anyone in this life.
I challenge you to try this suggestion with your own little ones this year and see for yourself that Xmas does not have to cost a lot when you do it this way.
By Paula Jo from Mebane, NC
Read More

Comments

Jess
Silver Post Medal for All Time! 267 Posts
Santa is a tradition for many families around the world but keeping the Christmas magic alive can be tricky for busy parents, especially as your children get older, and more suspicious. Share your tips for Christmas Eve, stocking stuffers and all things Santa.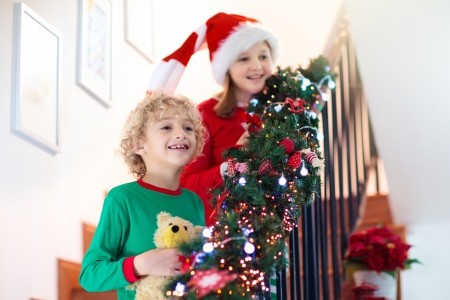 Answers

May 1, 2022
0

found this helpful
Mom of 6 and raising a grandson for 8 years who will be 10, I learned long ago it was about creating memories & lasting traditions same thing every year makes something to look forward to. Baking 12 days of cookies, theres always a bake sale here, finding and cutting down the tree, decorating tree strung alot of popcorn to give to birds. 12 days of crafting, always do a needy child or better a family getting there list done as you would do for your own, orphan children in foster care, even when Santa fades, and it does, doing the same things the holiday don't seem so lost without Santa.
It will be the traditions that make it special. When my kids (first 6 were small oldest now 44). I'd get a used roll $1.00 of clean newsprint from local newspaper printing business and Christmas cookie cutters finger paint they would make rolls of wrapping paper to send to Santa to wrap gifts, & some for me for them, I never gave Santa all the credit. With the grandson I do Elf on the shelf, Its been a hit on many levels, elf Charlie has taught many things regarding feelings, kindness, we had an estrangement problem . Best wishes
Answer

this Question