February 8, 2018
This page includes a list of all the articles published on this date. Use the navigator to select a different date.
Pages
Videos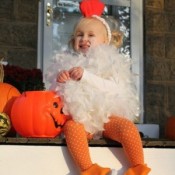 ThriftyFun Halloween Costume IdeasThriftyFun has been publishing homemade Halloween costumes for years. Here are some of our favorite creations for your viewing pleasure. Some have instructions on the site, some are just examples.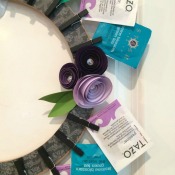 Tea Bag WreathThis wreath is decorated with colorful tea bags, which can be easily replaced when they are used. It would be a perfect hostess gift for someone who loves tea. Learn how to make it in this short video.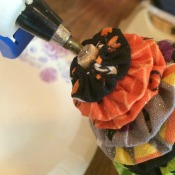 Halloween Yo Yo TreeSmall fabric "yo yos" can be made from any scrap fabric and used for a variety of projects. Here they are combined to create a cute decorative Halloween tree. Learn how to make it in this short video.


Recipes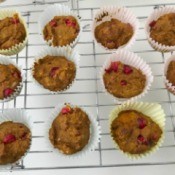 Cranberry Pumpkin MuffinsStill taking advantage of great sales on cranberries and canned pumpkin. This is another delicious recipe that can be frozen. It makes 24 muffins. I made some changes, which I will include in parentheses.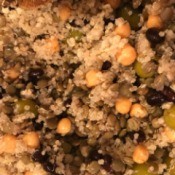 Lentil and Bean Quinoa SaladA very healthy side dish that can be left in the fridge and eaten throughout the week. We usually get 10 bowls.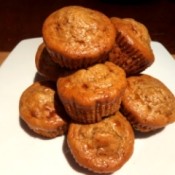 Flourless PB Chocolate Protein MuffinsSometimes the best type of gluten free food is one that doesn't even contain gluten free flour. Sure, it's nice to not have to pay for pricey gluten free flour, but sometimes I like to remove flours all together. When I make these muffins, people have no idea there's not a drop of flour in them.


Articles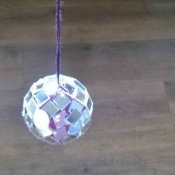 Mirror Ball for CatsI made this mirror ball for my daughter's two cats. I have never done this before so I will tell you right now I made a lot of mistakes. You will be advised on how to do it properly.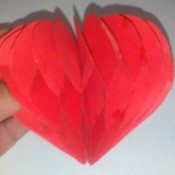 Pop Heart DecorationDecorate your home this Valentine's Day with a touch of thriftiness. Find a tissue or Japanese paper or even a plain colored paper that you like and you can enjoy the season full of hearts around you.


Questions