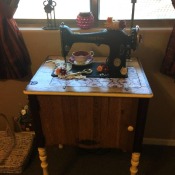 Sew Pretty Sewing Machine RestorationAfter receiving this 1938 Singer sewing machine and cabinet from a friend, my husband and I took on the restoration project together to put our "stay-at-home during COVID 19" to good use!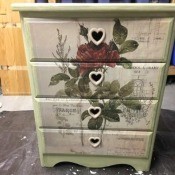 Decalicious Dresser MakeoverThis was an unwanted, inexpensive dresser someone had set out in front of their house. I took it home and decided since it was free, I could be a little adventuresome with it. And this is what my husband and I did!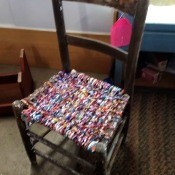 Repairing an Old ChairI love this little chair, but it needed help. I sanded it, stained it with natural Minwax stain. Then I started the seat. I made the seat by using rag strips, braiding, and finally weaving.