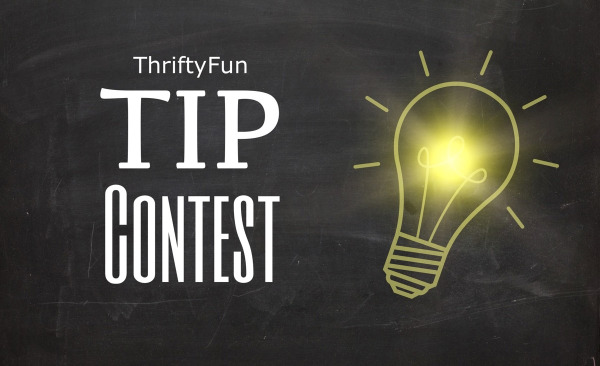 Thrifty Tip Contest
(January 8 - 14, 2011)
This contest is over. See the winners and other entries below.
| Duration | Entries |
| --- | --- |
| January 8 - 14, 2011 | 66 |

Do you know that radish greens are awesome tasting because they have a nice peppery flavor? Why throw them away?
Read More...

When making a batch of turkey stock the other day, I needed a large glass container to put it in to allow it to cool. The only one I could find was my old sun-tea jar - a very happy accident!
Read More...

Use toothpaste (not the gel) to clean and polish silver. Put some on a clean rag and cover the area you want to polish with toothpaste. When dry, buff with soft, clean rag.
Read More...