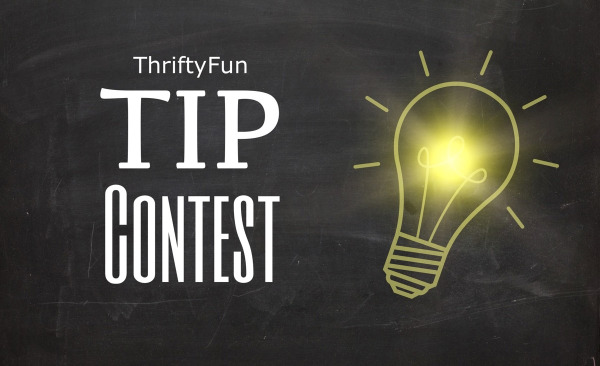 Thrifty Tip Contest
(January 7 - 13, 2012)
This contest is over. See the winners and other entries below.
| Duration | Entries |
| --- | --- |
| January 7 - 13, 2012 | 40 |

I keep a small spray bottle of Listerine in the bathroom. After I have finished rinsing my toothbrush, I give it a few sprays with the Listerine to kill any germs remaining on the toothbrush.
Read More...

I don't know about you but I hate having to unload 20 bags of groceries that only hold a few items each. seems like it takes forever to haul them all in. I love using my own handmade fabric grocery bags.
Read More...

Despite my husband's concerns that I'm becoming an episode of Hoarders, I like to save the waxed paper bags from cereals and other boxed foods. I use them when I microwave frozen veggies and other small dishes.
Read More...