By V (Guest Post)
July 12, 2007
0

found this helpful
Hi Tina,
You could try some toy helmets, stations usually have them for kid's birthday parties, and your son's station may be willing to give up a few for the occassion.
Alternatively, you can go to the toy store and see if they have a nice selection of engines, trucks, brush units, etc, or even a small firehouse. That might get expensive though.
-V
FF/EMT Maryland
July 12, 2007
0

found this helpful
For those centerpieces: Why not get some dollar store metal buckets and paint them fire engine red or do flames around the bottom going half way up, write in white FIRE in the center and the first names of the happy couple on each one. Fill 3/4 full with sand, then a small arrangement of red and white artificial flowers. Around the bottom of each bucket, scatter small fire related kids toys all also from the dollar store.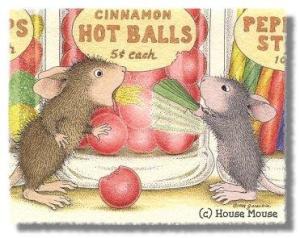 July 12, 2007
0

found this helpful
what is your future daughterinlaw?? i hope you are decorating with both of them in mind.
July 13, 2007
0

found this helpful
You can also use glass blocks as your centerpieces. Get a copy of his firestation emblem and make enough copies for each table. Place the copy inside the glass block so the emblem faces out on one side. On the other side place a picture of the happy couple. Then put a string of 10 mini lights inside the glass block to illuminate the pictures.
God Bless,
Sheila in Titusville, FL
July 13, 2007
0

found this helpful
I appreciate all your ideas, there are some good ones here and I will be going to the dollar store and hobby lobby again tomorrow. As for decorating for the bride, the wedding day is her day and she has made it very clear that I have no say in anything on the day of the wedding and she doesn't have a profession, she cleans houses and has no ambition. So maybe some greenery will be ample decoration.
Thanks again for all your help and keep the ideas coming!
July 16, 2007
0

found this helpful
I work at a store that sells flags. We have had a few people buy the small flags on a stick for centerpieces. Often it is for a couple from two different countries. A table base to hold the flags is about .48 cents and the flags are about .58 each. You could do just the firefighter flag, or the firefighter with a U.S. flag. You could even just do this for the head table.