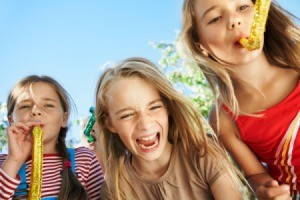 Planning a birthday party is fun and the older your daughter gets, it seems, the more creativity we need to employ. This guide contains 15th birthday party ideas for girls.
Solutions
Share a solution for this guide today!
Questions
Here are questions related to 15th Birthday Party Ideas for Girls.
I will be fifteen on November 1st and I want to do something cool for my birthday, but I don't know what to do. Can you give me some ideas?
By Hannah from Unicoi, TN
---
Best Answer

By dani.garcia.9601/06/2011
I'm turning fifteen in August! I'm acually Mexican but, I am not having a quince, instead I'm having a party at home. So, movies, dance party, bonfire, and a nice but not fancy dinner. :)
I am turning 15 years old on June 4th and I don't know what to do. I love to do stuff with my friends and one of my friends lives in a different town so that is one reason I want to have a birthday party.
By Kathrin D from Orlando, FL
---
Most Recent Answer

By mc4life05/31/2012
Why not chuck a birthday party that way your friend can come too? It could be a massive party with all your friends and you could even let them help you plan it since it is not that far away.
I live in Austin, Texas. I'm turning 15 and I want to do something fun, but don't know where to go. I do not want it to be at my house. So I need ideas of where to go. About 15 people (boys and girls) are going to be invited, but my price range is about 400-550 dollars.
By Kait
---
Most Recent Answer

By FC102/11/2012
Do any of these appeal you to you?

rollerskating
rock climbing (Austin Rock Gym)
concert*

I understand that Austin has a great music scene, and is a big college town. You might be able to find free or very low-cost concerts on one of the local college campuses. And since most college students are under 21, your and your friends' ages won't be a problem in terms of getting in. If that sounds like fun, check the websites of the schools near you - it'll probably be something like "calendar of events."

Fishercat
I will be turning 15 in September so that would be about 2 months away. I live in England so I would maybe like to do something fun in London or something different and unique, but I'm not sure what to do. I would be inviting about 3 or 4 people to the party and I am willing to pay about 300 pounds or more if needed.
By Phoebe
I live in England. I'm turning 15 and I need some really good party ideas. I want to invite between 20 - 30 people.
By Mary
I am turning 15 on the 15th of January and don't know what to do. I want to invite boys so I need to do something which will make everyone happy and be entertained. It can't cost too much. Any suggestions would be helpful :) Thank you.
By Abby M.
I am turning 15 in two weeks and still have no idea what I am going to do! I do know that I want it to be with my family though :) Any suggestions? xxx (I live in Bradford)
By Chloe P
My friend and I are both turning 15 this September and we wanted to have a party together. The only problem is we have no idea what kind of party we want. We would prefer it to be at night. Please help!
By Ashley F.
I'm having my 15th birthday in October and I'm not sure what to do.
By Jamie
I am going to be turning 15 in 18 days and I have no good ideas for my party. I need help fast.
By Paige
I live in Orlando and I'm turning 15 on November 16. I have no idea what to do! I wanted to do something with my friends though.
By Mariela S.