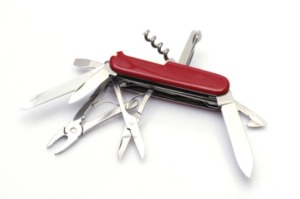 A 40th birthday is quite an important one, requiring just the right gift, whether serious or funny. This is a guide about 40th birthday gift ideas for men.
Ad
---
Questions
Here are questions related to 40th Birthday Gift Ideas for Men.
Greetings from South Africa! My brother-in-law is turning the big 40 in December. They're throwing him a massive b/day bash with the "Naughty Fourties" theme. His brothers are planning on giving him gifts in line with the theme. What can I give that will be original and memorable? All ideas and assistance will be very welcome! Regards.

Britta R
Ad
---
---
Most Recent Answer

12/11/2000
Give your over-the-hill friend a paintbrush with a note to let them know it
is an over-the-hill makeup brush. If you're crafty, you could even paint it
on the handle or write it with a paint marker. - Heather
I am looking for fun gift ideas for someone turning 40.
By Broncosfan from Logan, KS
Ad
---
---
Most Recent Answer

By Lelia Jo Cordell [49]05/05/2009
You don't mention if it's a birthday guy or gal, so I'll suggest something for each.
If it's a gal who's into that sort of thing, take her to your local beauty college for a manicure-pedicure, and perhaps even a haircut or 'do. The trainees are under supervision by a professional, and it's the best of both worlds. They get the experience, you and the birthday gal get a bit of pampering. Or, the two of you could visit a local museum together (my area has plenty of fascinating places.)

For a guy, well, that's a little harder. Of course, he might enjoy the manicure-pedicure thing too, but if not, there's always this: fill a gift bag with little things connected with his hobby or favorite activity. It wasn't a 40th birthday, but I once bought my then-husband a good supply of guitar pics and tabbed music paper (he was a guitarist.) For a fisherman, perhaps he'd like a few lures, flies, and fishing line, or perhaps a small tackle box or creel.

If your guy or gal loves to cycle, a new set of inner tubes to fit the bike in question; for a hiker, a trip to a local nature reserve, and maybe a pair of hiking or walking boots? If that's too expensive, there are also little things every hiker or biker always needs, like compasses, maps of hiking and biking trails, or even something as simple as new batteries for the cycle's headlights or the hiker's flashlight. Remember, you don't have to spend a fortune to have a great time!

Solutions: 40th Birthday Gift Ideas for Men
Do you have knowledge about this guide topic? Feel free to share a solution!