Has anyone had experience as an Avon rep? What is the downside of it all? I have not been able to find reliable advice from the Net, so I had to ask my ThriftyFun network. How much money can it realistically generate, what time involvement, what upfront costs? Thanks!

Kim from Moses Lake, WA
February 9, 2009
0

found this helpful
I have been an Avon Representative in Townsville for 7 years. I started with 2 customers, my Mum and a friend. I now have just under 400 customers and am always on the look out for new ones. I think the key to being a sucessful Rep is to serve your customers well. Deliver on time all the time. Resolve problems as quickly as possible. Offer little gifts at birthday and Christmas time. The customer appreciates the gestures not offered in the retail stores. You will be suprised at the respose.
Julie.
December 12, 2009
0

found this helpful
I use to sell avon. I currently will sell avon off and on. I love getting women activated and juiced up to sell avon. Not only is it fun but here are some tips that made me successful with my avon business. Again I believe if you share secrets. Key word not only will others be successful but there is more happiness and giving than receiving and if everybody can get a piece of the rock than that makes me not only happy but blessed.
First If you find that you sell avon and you don't have a good upline, try to get out of that district or upline and join a winning team. My upline always encourage me to do fundraiser (which I didn't take advantage of). Car Magnets, t-shirts, hats, pins, flyers, business cards. Parties, Friends, word of mouth, family, hairdressers, laundromats, bus stops, unemployment offices, just become a walkin advertisement person. Just read the manual about advertisement to make sure you don't do anything illegal, like advertise in your email or advertise through your vehicle license plate.
Again avon will lift up your spirits and if you are a people person like me that occasionally you have the tendency to feel blue like most women. Than Avon will lift your spirits because in when you talk to people that makes you feel better.
December 13, 2009
0

found this helpful
How To Become An Avon Representative!
Great Question! Avon has made it easy to sign up online and begin immediately, it only takes about 15 minutes to have access to the Avon page after enrollment. This is the new 21st century Avon.
How Much Does It Cost To Become An Avon Representative?
Answer: The fee is $20.00 to sign up and includes the initial Avon kit.
I became an Avon rep in 2006 and it was one of the best decisions I ever made. Avon has quality products with 100% guarantee. You can be your own boss, work in your own time, and earn what you deserve. There is no limit to what you can achieve.
My husband and I have shared this business and have a sizable income with Avon. Remember, you'll get out of it what you put into it.
Good luck, Teri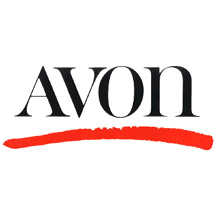 July 29, 2010
0

found this helpful
Hey! I'm still new to all of this and I was wondering if someone could e-mail me some advice on how to grow the business. The girl who signed me up hasn't really been all that helpful and I was hoping one of you could share what you know! Please email me at rockingwritergirl at hotmail.com
Thank you very, very much!
January 18, 2011
0

found this helpful
Downside to Selling Avon:
1. Just like any business you get out of it what you put into it. You have to work at it to produce results (profits).
2. You can't just drop Avon books around and expect orders, it takes some effort and planning.
3. It takes time to establish your business and build up a customer base.
4. It is not an 8 to 5 Monday through Friday business. Business can happen anytime and usually does.
5. Returns - Sometimes customers change their minds and take advantage of the Avon 100% satisfaction guarantee. That means you'll be sending the item back to Avon.
6. It's not for everyone, but it compares very well to other business opportunities available today.
Upside to selling Avon:
1. Low start up cost: immediate signup online for only $20.00 to start. Just go to www.youravon.com/pflanagan to get started.
2. No minimum sales requirements for each campaign. A campaign is a 2 week period.
3. Avon is a recognized name throughout the world. This means you don't have to convince people about the quality of the products or the 100% product guarantee.
4. Avon establishes a credit line for you. This means you are able to place orders with Avon, receive the products, deliver the products to your customers, then pay Avon. So, effectively, Avon is lending you money to start your own business! Very few companies will send you the products first and receive payment later. You have no large investment up front.
5. No required inventory - Instead, concentrate on selling and sharing Avons opportunity with others for faster success.
6. Make your own hours - Be there when the kids get home from school, or launch a full-time business, it's up to you.
7. There are orphaned customers; they no longer have an Avon rep to order from, and believe me, there are lots of them!
8. It's fun to receive your order from Avon and share it with your customers!
I hope this information helps you decide on Avon.
June 4, 2016
0

found this helpful
Hi your comment was very helpful. What I am interested in are the white nativity that Avon sells. I was wondering would it be a benefit as far as the rates are concerned if I was to sign up and become a rep and order them or should I just order them straight from place
June 19, 2016
0

found this helpful
I've been curious about it too. Are there quotas or do you have to buy a certain amount of product each month?
Sheena there are no quotas but the more you sell the more you earn! I would be happy to help you. Avon is starting a new promotion this month where you will be coached and be given goals to try to achieve. It is a little more direction than in the past as some individuals are not as motivated to hustle! As with any business it is work but it is fun and I get a great discount on all my own stuff. Keeps me out of the stores where I spend way more.. lol You can check out my team website at www.avonbyrhonda.biz : )
I like the online website/store that you get. If you learn to get your info out there in the community you can find online customers! I sell about 300 a campaign in online sales. The good thing is I don't do a thing but put the website out there on social media, my business card, my brochures, etc. I work events when I can. If the table is 100 or less and I think I will have alot of traffic I may put up a table to find customers and recruits. Use all options to grow you team and your business! www.avonbyrhonda.biz : ) Avon is fun and profitable.
I have been selling for a bit and I have been growing a team. My sales are 20,000 a year and I have about 60 reps on my team. I get 600 a month from what they do. You can make more! I work 30 hours a week at a secular job. I wonder if the job actually helps because you can get side-tracked at home but I am out and about on my job so I am more motivated. I plan to retire and have fun with my Avon.. by that time I should be doing quite well. It has really helped at times when my family was down to 1 income.. my hubby had been laid off.. BTW I'm going to try to train my man to help.. lol Already my son helps with the paperwork and labeling! Family endeavors! : ) Ready to try check out www.avonbyrhonda.biz
Read More Answers