Kelly Ann Butterbaugh
0

found this helpful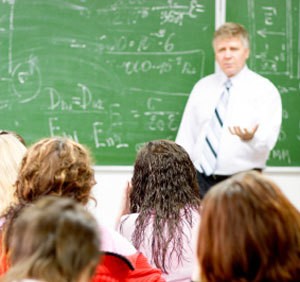 The college choice is layered with decisions. The deciding factor shouldn't be financial, but unfortunately that often is the case. When faced with the choice between a two year and a four year university, does the saying "You get what you pay for" apply? The universal answer is "no;" you get more.
What's the Bottom Line?
The bottom line is that two year colleges, known as community colleges, can't even compare when it comes to the tuition costs of the four year institutions. The average tuition savings of the community college is 20% of the four year tuition. That's an 80% savings!
Community colleges offer many of the same financial aid opportunities as other colleges. Many also offer payment schedules for the semester as well as grant opportunities.
Do I Get What I Pay For?
As far as the quality of education, community colleges hold their own against their bigger peers. With the responsibility of transferring students to four year schools, community colleges align their courses with those at the four year schools. In fact, many enter upon articulation agreements with four year schools which guarantee that students who follow the recommended course schedule can transfer without losing any credits.
What does this mean as far as the requirements of each course? Often it means an advanced level of study. While some four year schools require freshman English courses to complete research papers, others require a set number of essays. To assure that students can transfer freshman English credits from a community college to the four year school of choice, the community colleges often require both the research paper and set number of essays in their courses. Their standards most often exceed those expected of a two year school.
More Options
Two year programs offer more options, especially for tight budgets. There's the option of transferring to a four year school after saving money for two years. Then, there's the option which is unique to the community college. The possibility of completing a associate's degree in two years, getting a job in that field, and then returning to school in a few years is something that attracts many students to the community college. In addition, the job acquired after the acquisition of the associates degree might offer to pay for the further schooling. Community colleges also offer advanced paced programs which have students take all the core courses for the associates before taking the electives, allowing job acquisition to happen earlier.
When looking at community colleges, don't use the phrase, "You get what you pay for." Instead, use the phrase, "Get more for your money."
March 14, 2007
0

found this helpful
Well, I still think that you have to choose an elite community college for that to apply. Unfortunately, many community college courses are remedial - which means that they are on the high school level, not true college level. See what the transfer rates are for the community college you choose to 4 yr. schools. Then look at how difficult it is to get into the classes you need for transfer - overcrowding can be a real issue. I have known people who HAVE gotten UCLA degrees with a conbination of 2 yrs. of community college & 2 years of UCLA. But unfortunately, altho that is the way it is supposed to work, it rarely does. So you may find that the students in the community colleges do not provide the same sort of academic community that would surround a student at a 4 yr. school.
September 19, 2001
0

found this helpful
New college students should consider spending two years at a community college even if he/she has good grades and test scores. Check your local college, quite often, core requirements are transferable and much cheaper to obtain.
October 2, 2001
0

found this helpful
Also, the classes are usually smaller with more personal attention and often better education as a result.
- Lynn