Using a safe, thorough method to keep these ants from your home and buildings is important. This guide is about getting rid of carpenter ants.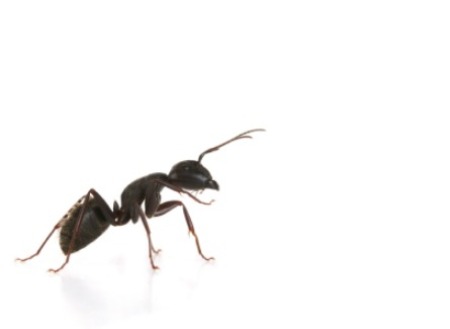 By Carol Chileen 2 2
Does anyone have an eco-friendly way to rid a home of carpenter ants or termites short of replacing all the infected wood?

CC from Northern IN

---
Most Recent Answer
---
I am overcome with ants, carpenter ants. Anyone have any ideas for a homemade solution or any solution? How do you get rid of them?
By Zoya from Collinsville, AL
---
Most Recent Answer
By LARRY FLUITT 38 Flag
May 12, 2013
Carpenter ants for the most part are a nuisance ant, though they are considered a wood destroying insect, they rarely do any damage at all. They never eat wood, just will tunnel in it usually wood already damaged from rot or termite...90% of all carpenter ant work I do.
They will not be nesting around any wood at all, just a hollow area such as the tubing that makes up the frame for screens and storm windows. Common areas of wood they are found would be hollow core doors and the hollow areas under the window sill.
They will not feed on the commercial baits found at stores for other house hold ants such as Terro, but you can get a specialty bait called MaxForce Carpenter Ant gel that works good for an inside infestation and Advance Carpenter Ant granules for outside, both work well when professionally tackling them and be found on the web.
---
By Diedra 2
I discovered ants in my dishwasher; I am a clean freak who rinses everything thoroughly before I put dishes in the washer. Any suggestions on what to do?
By Diedra from OH
---
Most Recent Answer
By hopeful 27 135 Flag
November 28, 2009
We use Terro too. It is the best way to get rid of ants. I tried everything else that I could think of-- TERRO is the answer.
---
By nan rae 1
Inside my house on a window sill there is a little mound (size of a dime) of what looks like finely ground pepper. I cleared it away and in just a few hours the little mound re-appeared. What could it be?
By Nan Rae
---
Most Recent Answer
February 25, 2010
Have your house checked for termites. If you're having this problem, that' what I'd.
---
By CHRISTINE 3 7
Carpenter ants are eating my porch! Any easy solutions?
By Christine from Dubuque
---
Most Recent Answer
By Rita Murray 1 26 Flag
June 24, 2010
We had them in our roof of our other house but didn't know it for years. The roof leaked, we repaired it with tar, 2 years later it would leak again, we repaired it. This went on for years. Finally we decided to put on a new roof. When they took off the shingles the roof was full of carpenter ants. We were told to pour javax on them. My husband did and it killed them all. We built the new roof and as far as I know there has not been a problem since.(we sold that house 16 years ago). Hope this helps.
---
Will Epsom salt hurt my palms and other plants and my dog? I put some all around my plants to see if it would get rid of carpenter ants.
By Sheila
---
Most Recent Answer
I have problems with carpenter ants and my wood outside walls. I have problems with wasps settling in outside areas and they also go between where the slider frames are set on the wood base. Where do I put coffee grounds?
By Gail S from Bartlett, NH