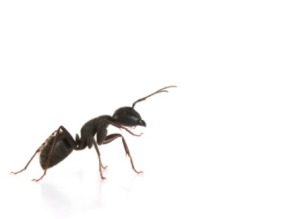 Using a safe, thorough method to keep these ants from your home and buildings is important. This guide is about getting rid of carpenter ants.
Ad
---
Questions
Here are questions related to Getting Rid of Carpenter Ants.
Does anyone have an eco-friendly way to rid a home of carpenter ants or termites short of replacing all the infected wood?

CC from Northern IN

AnswerWas this interesting? Yes No
Ad
---
---
Most Recent Answer
By Jack Stryker 7 07/15/20100 people found this helpful
Ants will not walk on cinnamon, period, fact.
---
I am overcome with ants, carpenter ants. Anyone have any ideas for a homemade solution or any solution? How do you get rid of them?
By Zoya from Collinsville, AL
AnswerWas this interesting? Yes No
Ad
---
---
Most Recent Answer
By LARRY FLUITT 38 05/12/20130 people found this helpful
Carpenter ants for the most part are a nuisance ant, though they are considered a wood destroying insect, they rarely do any damage at all. They never eat wood, just will tunnel in it usually wood already damaged from rot or termite...90% of all carpenter ant work I do.

They will not be nesting around any wood at all, just a hollow area such as the tubing that makes up the frame for screens and storm windows. Common areas of wood they are found would be hollow core doors and the hollow areas under the window sill.

They will not feed on the commercial baits found at stores for other house hold ants such as Terro, but you can get a specialty bait called MaxForce Carpenter Ant gel that works good for an inside infestation and Advance Carpenter Ant granules for outside, both work well when professionally tackling them and be found on the web.
---
I discovered ants in my dishwasher; I am a clean freak who rinses everything thoroughly before I put dishes in the washer. Any suggestions on what to do?
By Diedra from OH
AnswerWas this interesting? Yes No
---
Most Recent Answer
By hopeful 27 135 11/28/20090 people found this helpful
We use Terro too. It is the best way to get rid of ants. I tried everything else that I could think of-- TERRO is the answer.
---
Inside my house on a window sill there is a little mound (size of a dime) of what looks like finely ground pepper. I cleared it away and in just a few hours the little mound re-appeared. What could it be?
By Nan Rae
AnswerWas this interesting? Yes No
---
Most Recent Answer
By Pamela Hoelscher 2 02/25/20100 people found this helpful
Have your house checked for termites. If you're having this problem, that' what I'd.
---
Carpenter ants are eating my porch! Any easy solutions?
By Christine from Dubuque
AnswerWas this interesting? Yes No
---
Most Recent Answer
By Rita Murray 1 26 06/24/20100 people found this helpful
We had them in our roof of our other house but didn't know it for years. The roof leaked, we repaired it with tar, 2 years later it would leak again, we repaired it. This went on for years. Finally we decided to put on a new roof. When they took off the shingles the roof was full of carpenter ants. We were told to pour javax on them. My husband did and it killed them all. We built the new roof and as far as I know there has not been a problem since.(we sold that house 16 years ago). Hope this helps.
---
Will Epsom salt hurt my palms and other plants and my dog? I put some all around my plants to see if it would get rid of carpenter ants.
By Sheila
AnswerWas this interesting? Yes No
---
Most Recent Answer
I have problems with carpenter ants and my wood outside walls. I have problems with wasps settling in outside areas and they also go between where the slider frames are set on the wood base. Where do I put coffee grounds?
By Gail S from Bartlett, NH
Solutions: Getting Rid of Carpenter Ants
Do you have knowledge about this guide topic? Feel free to share a solution!
Archives
Thrifty Fun has been around so long that many of our pages have been reset several times. Archives are older versions of the page and the comments that were provided then.

Help me please! We are having a Carpenter ant problem in my house. It started about three weeks ago. We have tried store-bought ant bait and the Aspartame tip to no avail! They hate both. I am going to try the borax and Molasses tip next. I have three cats and a dog, and don't want to spray poison.
Thank you,
Barb from Hopewell, NY
Answers:
RE: Getting Carpenter Ants
Do you have a basement? And can you reach the sill plate of the house? If you place ant traps on the sill plate all around that should help. They won't be accessible to your pets and you can stop the ants where they get in. Terro Liquid Ant Bait traps if you can find them in your area are very good. (06/07/2007)

By Lynn Beth
Carpenter Ants
Ants will NOT cross a line of talcum powder. You can stock up at your local dollar store and it will not harm your pets. (06/07/2007)

By Annie
RE: Getting Carpenter Ants
Terro liquid is great as Lynn Beth suggested and also cinnamon works well. I buy cinnamon at dollar store and sprinkle it around and they don't like it.

I also used ant (metal) spikes out by patio door, as my 3 doggies leave those alone. Hope something works for you. (06/07/2007)

By meoowmom
RE: Getting Carpenter Ants
I was reading that carpenter ants are the hardest thing to get rid of according to exterminators.

Here are some web pages you might check out that give some info on it but you may not be able to do it organically. I do understand, I don't like to use pesticides either.

http://www.saferbrand.com/faq_ants.asp#q2
http://www.ehow.com/how_2037333_rid-carpenter-ants.htm
http://www.getridofthings.com/get-rid-of-carpenter-ants.htm (06/08/2007)

By Mythi
RE: Getting Carpenter Ants
Do not spray any borax mixture. It is poisonous to all pets and small children! I suggest you Google the "Carpenter Ants" site at Ohio State University. They have a very thorough article on the subject. These ants are attracted to damp, especially damp wood, so you may have a problem in your foundation, cellar or woodpile.

Editor's Note: Although borax is poisonous in large amounts it is about as poisonous as table salt. You have to eat quite a lot of it for it to be harmful. (06/08/2007)

By sheilamay
RE: Getting Carpenter Ants
Need to use a pest control company that will use termidor on the exterior of the home,doors windows, eaves, foundation fences, and tree branches if possible. If you have questions or concerns I can elaborate more about carpenter ants if you are interested about get rid of them in about 2 to 3 weeks.; (06/18/2007)

By jobo
RE: Getting Carpenter Ants
MAKE CERTAIN THEY ARE NOT PHAROAH ANTS, which are harmless and eat meat/sugar. Take a few to a pest control SPECIALIST for examination. If they are carpenter ants, you will need professional treatment over three years to kill the colony which could be as far away as 500 feet, according to the Pest Control firm I telemarketer for a while back.

Good luck and God bless you. : ) (06/26/2007)

By Lynda
My dishwasher is getting full of ants. When I open in the morning, it will be full of ants. I run a small amount of hot water in it and then drain. How are they getting in and how can I stop them?
How do I get rid of ants in dishwasher?
By annette45 from Rochester, MI
Feedback:
RE: Ants in Dishwasher
My parents had this problem one year and no matter what they did the ants were still there. Finally my dad took the panel off the inside of the door and wow. The door is lined with cardboard and insulation. The ants had made a huge nest inside the cardboard and there were thousands. He ended up cleaning out, then spraying the inside of the door panel and replacing the cardboard. Hope it helps. (07/08/2009)

By crydrallim
RE: Ants in Dishwasher
Every few years I get carpenter ants in the kitchen. They may come in from under the dishwasher or some other place. I call an exterminator and he sprays areas in the basement and on the outside of the foundation. In a day or two they are all gone. The ants carry the material the exterminator uses back to the nest. The ants in the nest eat the material and they all die. (07/08/2009)

By foxrun41
How can I kill carpenter ants without using an exterminator? Already have one on retainer for termites. I really don't want to give them any more money.

Thanks.

Sheila from Central FL

Feedback:
RE: Getting Rid Of Carpenter Ants
Every few years I get carpenter ants in my home. I tried bait traps, but finally called an exterminator. He explained in my state we have only two types of ants (maybe fire ants at some future time) small red ants and carpenter ants. Bait traps work only on the small red ants. Carpenter ants don't eat that stuff. They are looking for damp wood and water. When I killed the carpenter ants outside I noticed the carpenter ants would be carrying off the dead ants. I asked the exterminator why. He said they are cannibals and take the dead ants back to the nest to eat. That is why bait traps and other types of deterrents don't work. Red ants eat from the bait traps. Spend the money and get a exterminator. It cost me $450 with a ninety day guarantee. The ants were gone by the next day. (09/11/2007)

By Dean
I am looking for a good way to get rid of carpenter ants. Any ideas?