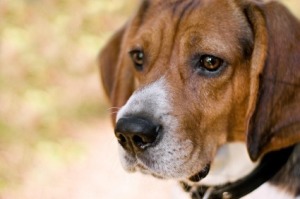 Whether your pet is new to your home or gets upset during storms, there are rescue remedies and creative ways to calm them. This guide contains remedies for pet anxiety.
Ad
---
Solutions: Remedies for Pet Anxiety
Read and rate the best solutions below by giving them a "thumbs up".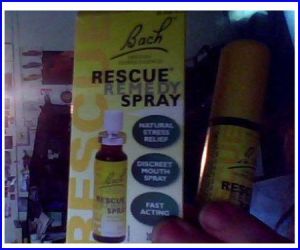 I received the spray today from drsfostersmith. It is a small bottle, it cost me 20 dollars or so with shipping included. It has made Bruno, my dog, relax during a storm and he acts so much better.
It is also for humans too. You spray two sprays in the mouth of the dog or the person.
The only problem would be if the dog didn't want to have you spray its mouth. So far he is letting me without complaint. There are drops also, but I bought the spray.
By Robyn Fed from Tri-Cities, TN
Give a "thumbs up" to the solution that worked the best! Do you have a better solution? Click here to share it!
Questions
Here are questions related to Remedies for Pet Anxiety.
My dog goes nuts especially if a storm is coming, he paces and paces, sticks his face in yours so you can't watch TV. He cries so I give him some Bailey's approximately 1 tbsp or less. It settles him right down so he can relax. Am I hurting my dog? My mom used to give me hot toddies as a baby, but Bandit likes either Bailey's or Amaretto. Anyone else do this with their dog?
By Debbie T.
AnswerWas this interesting? Yes No
Ad
---
---
Best Answer
By Lizzyanny 9 1,219 02/07/20140 people found this helpful
Alcohol can be deadly for a dog. It depends on the size of the dog. In small amounts it is damaging to the liver and kidneys. In larger amounts it can be, and often is fatal. Try a "thunder shirt" for an anxious dog in a thunder storm.
---
My house dog is 4yrs old. She has not been crate trained and to be honest I did not do a good job at house training when I got her when she was 6 months old. Right now when I leave the house for work, usually gone for more than 11 hours, I leave puppy pads out for her to use which she does sometimes. Sometimes she will use the pad and also jump on the sofa and will urinate there as well. I leave toys out for her to play with. I give her a treat every day first thing when she as been good (used her puppy pad). I take her out everyday as soon as I get home from work as well. She is very attached to me and I believe she may go through separation anxiety when she's alone. I make sure her bedding is very comfortable before I leave for work as well. Please tell me what I'm doing wrong? She does not urinate on the sofa every day, but one time is too many and I'm not sure what do do. I discipline her by rubbing her nose in it and I tap her on the ass. Any suggestions?
By Tute
AnswerWas this interesting? Yes No
Ad
---
---
Most Recent Answer
By Lizzyanny 9 1,219 04/08/20130 people found this helpful
You got some good advice here. I agree, 11 hours is too long to leave a young dog. With someone coming in to walk the dog, it might be better. Also a pal is a great idea. You didn't say if you walk the dog daily. That is essential, and quite a commitment. And yes, rubbing the dogs nose in it is pretty old fashioned and cruel in my view. The animal has no idea what you are punishing them for. They learn nothing from it. But they are confused and hurt. You might try ways to keep the dog off the couch. All that jumping can be hard on a dachsy's back. I kept my cat off the couch by laying a strip of aluminum foil on it for a few days. Good luck with your puppy. She is adorable.
---
Archives
Thrifty Fun has been around so long that many of our pages have been reset several times. Archives are older versions of the page and the comments that were provided then.
My family just adopted a 10 month old pit/boxer mix. We've had her here for the first night (last night) and we adore her very much. The only problem is her comfort spot is on the bed or couch, she seems to have separation anxieties, and peed on the floor 4 times and pooped once in the night. She is afraid of going on walks, she seems insecure with leaving. She acts like she thinks were going to take her and leave her. What can I do to fix the housebreaking and anxieties so my boyfriend doesn't make us get rid of her again?

Tiffany from Covington, WA

Answers:
RE: Dog With Separation Anxiety Problems
06/06/2006
It's going to take a lot of time, love and understanding since she is insecure. We had a puppy at 12 weeks old that had this problem. It took almost a year before she settled down and trusted us. Until the day she died at the age of 12 years, she still was sensitive. We know she was abused and abandoned. She was with five different families who couldn't put up with her. She was a wreck when we adopted her. It was a lot of work, but in the end, it was well worth it. She turned out to be a great pet and companion. So if you don't think everyone can be loving and understanding, remember she is only an animal, find someone who will take the responsibility to give her a loving home. I have to admit, I was lucky to be a stay-at-home Mom. Being home, I not only was there for my kids but also all our pets. I was always told that my kids and my pets were well-mannered. Good luck.
By mkymlp
RE: Dog With Separation Anxiety Problems
06/06/2006
My dog has issues when it rains or storms whatsoever. For 3 nights I was up with no sleep, he cannot relax or lay down. I called our vet & they prescribed anxiety meds for him. Now when a storm is on the way I give him a pill & it works like a charm. They have all kinds of different meds that will help your pet. Please take good care of her, animals have feelings & should be taken care of as if they are children.
By MawMawto4 (Guest Post)
I have a new 11 week blue brindle pit bull named Kai. I understand that puppies go through separation anxiety, but for the next 2 weeks I will be working and going to school. At night he cries but I will say he is getting better. What can I do to ease this transition for him and my family (and neighbors), and also for the next two weeks when he is home alone?
He does have a crate that I am getting him used to. In the 2 days that I have had him he understands to sit and he knows when I put on my sweater and my certain pair of shoes it's feeding time. I will say that Kai and I are off to a good start. But for the crying, what can I do?
Keish from Jacksonville, NC
---
RE: Helping a Puppy Going Through Separation Anxiety
I've read somewhere that a wind-up clock simulates the heart break of the puppy's mother. So give it a try and see if it works. (02/04/2008)
By MCW
RE: Helping a Puppy Going Through Separation Anxiety
I have an almost-four month old pup, and he also did the same thing the first couple of weeks in his crate. Just rest assured, they will stop in at least the next month. I know with my guy he only cries when we are in the house, and he REALLY doesn't want to be in his crate. :) (02/04/2008)
By schubunny
RE: Helping a Puppy Going Through Separation Anxiety
Think about a child. What would you do if that were a child? The puppy is crying for a reason. He's lonely. You might want to let him in the bedroom where there are people. Dogs are pack animals. The owners are the alpha and we stay together. Momma or sibling dogs don't separate from one another. Once he gets used to being away from the original pack, he will settle into your pack. (02/04/2008)
RE: Helping a Puppy Going Through Separation Anxiety
When my Great Dane puppy first came home I put one of my old t-shirts that I had worn all day into the crate with her. If you keep going down to check on her every time she cries or whines you are being trained by your dog, not the other way around. Check out some local dog trainers for advice and please enroll your pup in obedience training. Important for every dog AND owner no matter the breed. Also, if you want the crate in the dining room, then that's where it should stay! Do not move it from room to room. Good luck! (02/05/2008)
By Rum Bailey
RE: Helping a Puppy Going Through Separation Anxiety
8 hrs. is really too long for an 11-wk. old puppy to go without being let out to relieve himself. I hope you're having someone come at midday to let him out. (02/06/2008)
By DJ
RE: Helping a Puppy Going Through Separation Anxiety
The wind-up clock worked with my puppy. (02/07/2008)
By Joyce wis
RE: Helping a Puppy Going Through Separation Anxiety
I am not leaving my puppy alone for 8 hrs straight. I go and check on him 4 times out of the day. I understand that he is young, but actually everything is working out okay. I did place a shirt in the kennel, I leave the radio on, and he has a chew bone and cuddle toy. How the time works out, he is only alone for 2-3 hours before I can go check on him. He is doing awesome. Training is going well. He is sitting when I say, and I am now working on the stay part. Thank you everyone for your feedback! (02/07/2008)
By keish
RE: Helping a Puppy Going Through Separation Anxiety
The wind-up clock is a miracle, or really any clock that ticks loud that you can place close by will work. Also, playing music or a TV will help ease the loneliness. The smaller the bed area the better so that they feel cozy like they did when cuddling with mom and siblings. Toys to play with and chew on, frequent visits, and lots of love will help. Good luck! (02/11/2008)
By suzi_homemaker01
Dogs are social animals, and some dogs experience separation anxiety when their people aren't around. In some dogs, the feelings they experience are mild....
My 6 month old German Shepherd/Beagle cross suffers from terrible separation anxiety. Can anyone please advise me?