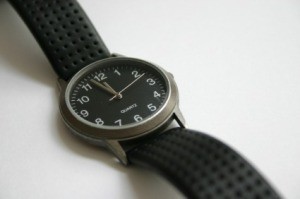 Condensation can build up inside a watch that is exposed to water or extreme humidity. This is a guide about removing condensation from inside a watch.
Solutions
Share a solution today!
Questions
Here are questions related to Removing Condensation from Inside a Watch.
How can i remove condensation from inside a watch?
By Rob J from Philadelphia, PA
---
Most Recent Answer

By Brenda Norrish06/15/2012
To protect the watch, wrap it loosely in a thin scrap of cotton cloth (a handkerchief works well). Then place it on a layer of silica gel (used for drying flowers - available in craft stores) and add a layer of silica gel on top. Leave it for a day or two and all moisture will be absorbed.
I bought a watch not realizing it was not water resistant. It got wet and now has condensation on the glass. How do I get rid of the condensation?

Sharon from Mililani, HI
---
Most Recent Answer

By Chef Robert (Guest Post)01/10/2009
Manila, Philippines: the rice solution works. I couldn't get the back off the watch. In the absence of any watch repair shops in the area, I put the watch in rice in a bag and left it in the sunlight for 24 hours. Result, no more condensation in the watch. Thanks for the suggestion.