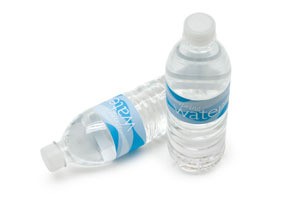 Our family has been fortunate to be able to travel to some pretty exciting places over the years. My travel philosophy has always been that the budget should be spent on the sights and sounds that could not otherwise be experienced at home and not so much on the food portion of the budget.
Our first attempt at cutting back on the food budget was by driving our rental car to the local grocery store and to purchase snacks and foods to keep in our hotel room. An unexpected disappointment was that the food prices were twice what we would have spent at home. On a subsequent vacation (to Disney) we were not going to have a rental car, so I shopped very frugally at home for weeks prior to leaving and filled one suitcase with sandwich spreads, pudding cups, fruit cups, and other items that would not get crushed during the flight. DH made fun of me, but at the end of the trip we had an extra empty bag for souvenirs/mementos.
For amusement parks where we would be doing a tremendous amount of walking, each family member wore a fanny pack. I absolutely despised paying $2 or more for a bottle of water, so if the park did not specifically state no outside food, we would each carry one individual bottle of water that could be refilled as needed from water fountains. If the park had restrictions, we would bite the bullet with purchasing the first one, but then refilled it as we go. The fanny pack was perfect for storing the water while on rides and for keeping mom and dad from having to carry all of those bottles for the girls.
To get a more enjoyable go for our money at the amusement parks, we would always arrive first thing in the morning (while it was a bit cooler) and vacation hard until a little bit after lunch time. In our fanny packs we always carried a snacks that could tide us over until we could get back to the hotel room to eat and rest for a bit. We found that by coming back to the hotel in the heat of the day, and when lines seemed to be the longest, we could take a nap or get cooled off and then be ready for the next go-around the park.
After eating an early supper we would head back out to the park rejuvenated, replenished, and with enthusiasm for the evenings adventures. This seemed to make so much more sense to us than all of us crashing around 3PM and only getting 6-7 hours of entertainment for our ticket price. By limiting our times to 9AM-1:30ish and then returning at 6:30-closing, we saved our energy and our budget by eating outside of the amusement park.
By amazon13 from Southwest Kansas
By guest (Guest Post)
April 10, 2008
0

found this helpful
Great tips. I've traveled to Disney World twice with 15 other family members, and once to Disney when my children were young, back in the 80's; also, I live near Six Flags Over Texas in Arlington and have season passes every year; both of these parks will GIVE you a plastic cup of ice and water for FREE. I'm 54 and have been going to Six Flags since I was 9 years old and I've always done this.
At Disney, just go into a restaurant, get in line and order as many glasses of water to go as you need, no problem. Then at the walk up stands that sell drinks with ice, do the same thing, they happily give it to you.
We take those instant oatmeal bowls, heat water in the coffee maker and bam, you have individual bowls of oatmeal for breakfast or a snack; really filling. Poptarts, individual bottles of juice, instant dry milk that you reconstitute in the hotel. We had so much food to eat at the hotel including cookies and candy, that the kids really couldn't feel bad at the parks because you didn't purchase things for them at the parks.
Do A LOT of research on the Internet before you go and you will find tons of great tips from others that have gone before you.
Like you we went to the parks early and went back to the room for lunch, a nap and then pool time and dinner before we went back to the park. It worked out great for us.
Long before you go to Disney or another Amusement Park, visit all of the local thrift stores, Goodwill, Salvation Army, etc. and look for theme park drink cups there; I've paid 10 to 50 cents each for these. None of the Disney Parks will refill them with soda, but you can pour the free ice water into them and your kids would love that. At the Six Flags in Arlington, TX, they will refill any Six Flags amusement park theme bottle with soda for the refill price, no matter what year the bottle came from. They will not refill bottles that came from Disney, Sea World, etc. but, we've taken them into the park empty without any problem, then we just have the park employee refill the Six Flags cup and we immediately pour the soda into the other bottle and the employee just continues to refill the Six Flags cup until we have we want.
Having a fanny pack that you can hang the empty cups from is great, you can purchase "hooks" in the sporting goods department at Walmart.
Read More Comments
Every summer we make a 1000 mile (one way) drive back home to visit family. I always end up doing last minute shopping and spending too much money to buy snacks for travel, until this year!
Beginning the last month of school until now, I began to save the last bits of snack type foods. If there was just a handful of chips, nuts, cheese crackers, etc left in the bag, a granola bar or two, a bag of trail mix, a 100 cal snack bag, you get the picture. Anyway, I've been pouring the last bit of chips, nuts, etc. into their own sandwich or snack size bags and stored them in a container in my freezer where I also threw the last couple of cheese sticks, etc. from the fridge.
Now, we will be leaving soon and I will have a whole, huge assortment of snacks for my family to choose from without the last minute shopping headache or any added expense! Wow, wish I'd thought of this sooner!
By lyonpridej from Tulsa, OK