Kelly Ann Butterbaugh
0

found this helpful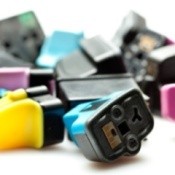 As schools suffer through budget cuts, fundraisers become even more important. Yet everyone is cutting back, and purchasing wrapping paper, candy, or raffle tickets isn't in the budget. Instead, look for some school fundraisers that don't take money from anyone's pocket while putting money in your own. Are you doing everything you can to bring extra money into your school?
Box Tops
A very popular fundraiser is the collection of box tops. Box Tops for Education is sponsored by various brands of grocery items such as Hamburger Helper, Juicy Juice, and Kleenex. Each brand prints the popular box top logo on their products, and then all you have to do is cut them out. By clipping the box tops and submitting them as a school, the companies donate $0.10 for every box top collected. Box Tops for Education runs special promotions that donate extra box tops or addition money for each box top to the school, so watch for them.
Go to http://www.boxtops4education.com to register your school.
Sunny D 20 for 20 Book Offer
Until November 30, 2010 Sunny D is offering twenty free books to your school just for collecting twenty Sunny D labels. Each class is eligible to receive the free books of the manufacturer's choice. While each class can only earn one set of free books, if every child in every class brings one or two Sunny D labels, then every class in every school can receive free books. Serve Sunny D at snack time or during a class party and earn books at the same time. There's also a contest for those schools who claim free books; your school could win thousands of dollars worth of books!
Visit http://www.sunnyd.com/contest-martina-mcbride-book-spree for more information.
Labels
Like the box tops, collect labels from products like Bic, Prego, and Campbells for the Labels for Education program. Different products have different point values, some worth one point and others worth five or even ten points. As a school, if you collect the labels you can trade them in for educational products through the program's merchandise catalog. For as little as 300 points, the school can earn art supplies. Larger point totals can earn outdoor and gym equipment, musical instruments, and other larger products for your school.
Participating products and redemption information can be found at http://www.labelsforeducation.com
Recycling
The Funding Factory encourages the school community to collect used printer ink cartridges to earn money for the school. Saving and recycling them protects the environment and raises money for schools as well. The school simply collects cartridges and mails them to the Funding Factory for redemption. The company even pays for the shipping. Like the Labels for Education, the Funding Factory also redeems the earned funds through a merchandise catalog. Once the collected cartridges are mailed, the company keeps an account that tallies the value, explaining that different cartridges are worth different amounts ranging from $1 to $30.
More information can be found at http://www.fundingfactory.com/programs/recycling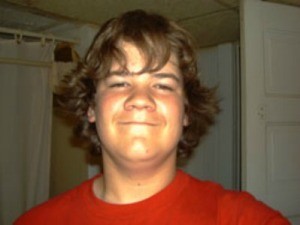 My son is vice president of his junior class. They are always looking for new ideas for fund raisers. They have done the car washes and sold food at sports events. Does anyone have any unique ideas of things to sell or anything else a little more refreshing?
Karen from Port Clinton, OH
February 17, 2006
0

found this helpful
Best Answer
I was student body president for 2 years in high school and one thing we did that was popular and a decent money maker was to have dress up days! We had a somewhat strict dress code and any break from that was great for the students. The most sucessful was Hat Day .. we weren't allowed to wear hats inside the building, unless you paid a dollar in your first class of the day .. then you could wear a hat all day! We used the honor system and it was a smaller school but you could use hand stamps or ribbons or something to denote the people who paid and were allowed to wear a hat! Teachers would get in to the act too, it was a fun, easy way to make extra cash that didn't distract too much.
Before this our big money maker had always been the soda machines .. since we were also trying to phase the "junk" machines out of the school we needed something new! We took the idea from sports teams who would wear jerseys on game days. We'd usually make $175 to $200 each day (HS population was around 250 kids) and have one of these days each month .. each was cleared through the principal of course. Other than the hat day, we did Pajama Day, Crazy Shirt Day (no logo shirts was part of our dress code), Opposite Day .. anything else you can think of! I think you have to be aware of your school to make sure it would work for you. We were a small, relativly close knit school which made it easier.
This was a great idea for our school .. there was no cost involved, other than our time, so the money we made was pure profit. It was popular with the students to the point where we were doing it one a month due to demand. We were able to give alot back to the school as well .. we had a big Field Day the last friday afternoon before final exams where we hired a band and took the afternoon off for a big barbeque on the football field. Plus extra dances, guest speakers, gifts to the school ect.
Good luck with whatever ideas you choose! I loved being part of my school's government .. it has served me well as an adult as well.
Rebekah
February 19, 2006
0

found this helpful
Best Answer
One easy and fun way to raise money for a school organization is to sell carnations for Valentine's day, or Hallograms for Halloween, or GradGrams around graduation, etc. The students sell these things for small amount of money and the other students get to send anyone they want a note. Everyone enjoys receiving them. They can write a note to the person or just sign it under a poem that is provided. Then the organizatin that sold the items gets together and hands them out to each homeroom. The most fun is the carnations at Valentine's Day.
My children also sold donuts to be delivered to the person's door on a given Saturday. This is more expensive now, however, due to the cost of gas.
Also, depending on the main theme of the school organization interested in making money, they can offer clinics for younger children on certain Saturdays. These are popular here, the dance team gives a clinic to learn a dance to a certain song, the cheerleaders teach a cheer, the football players have a punt, pass and kick competition in which they help younger kids learn some pointers, etc. The kids usually pay a $10 fee. You could have them on the same Saturday and all work together. Just use your imagination as to what could be offered. The elementary school kids and the Junior High kids enjoy these things and the moms like the half day off that it affords them (usually this is held from 8-12). Free refreshments are served, usually cookies and punch. As long as the high schoolers remember that they are role models to the younger kids this is a fun thing that can be used over and over again, as kids love this if it is a positive experience for them.
By guest (Guest Post)
January 22, 2009
0

found this helpful
Best Answer
I'm the president of a club at my school and we sold pizza after school every Friday. We made major profit.
March 9, 2006
0

found this helpful
Hi, My name is Stacey and I am a Pampered Chef Consultant. I offer an unique alternative to those classic catalog fundraiser. Oh our catalog can be done as well, don't get me wrong. But I offer a gift certificate fundraiser. The students just sell the certificates. There is no sorting products to deal with. The certificate and a catalog are mail directly to the customer. Then they can redeem for the products they need and want. Because the Pampered Chef is such a reputitable and the products have guarantees, items sell themselves! SUPER SUPER SUPER EASY!!!
If you or anyone else in interested in doing a Pampered Chef fundraiser, just contact me, Stacey
Read More Answers
I want a fun way to fundraise for a classroom. I have very little to sell. I would like to wrap an ordinary penny in gold foil or just keep in the way it is.
I would then ask who on my facebook or among my friends would like to buy this penny for a dollar.
Then when I give them the penny, they will be told this penny has to be sold for another dollar that will go to a charity of their choice. Or maybe they could just keep the penny or frame it.
Any ideas, I know this is a tough economy. What do you think of this? What would be a good name for it?
By Robyn from TN
January 6, 2013
0

found this helpful
So far it is getting a lot of positive reaction from my friends on facebook, it is so cute. Also I am thinking of a name for it.
January 6, 2013
0

found this helpful
First find out if you can do a fund raiser for just one class room. Most schools do have fund raisers. Some food and paper products have the "Box Tops for Education" on them, and a lot of schools save them, having the students bring them from home. I have a niece that teaches in a Hutterite school, she has grades five through eight in one classroom. She uses these box top things to purchase books to give each one of her students for Christmas gifts.
The Hutterite people don't spend a lot on things like that. However, when it comes to what they give her for a Christmas gift, one year they gave her a hand made down comforter and bed pillows set, plus home processed foods, baked goods, etc. They treat her real well, and she has taught in the school for about ten years.
Campbell's soup labels are also used by some schools. If the classroom that you want to do a fundraiser for is in dire need of a piece of equipment get together with some of the other mothers and see about having a bake sale or something like that for a specific purpose. Also places like Pizza Hut have fund raising programs, as does Tupperware.
The Senior Center where I live has a real successful fundraiser every year(probably going on six years now) where they hand any member of the center that wants to do it, a $5.00 bill and that person in turn has to make it grow as much as possible. Some of the things that people have done is bake a special item that they are known for and sell it at the center, have a rummage sale at their home, with the proceeds being given in exchange for that $5.00 bill that they got.
I don't think your idea would raise enough to make it worth the small initial effort on your part. The teacher for this classroom could also ask the students to bring the Box Tops for Education directly to her and save them for her classroom.
I am the chair of our high school band's annual fruit sale fundraiser. For the past several years we have given cash prizes to the top sellers, but the same kids seem to win every year (or their siblings).
I would like to change the rewards to gift prizes that everyone has a chance to win (lottery style) with no more than 5 prizes to be won.
Question 1: With 130 kids in the band, some selling one box of fruit and others selling 200, and everything in-between, what is a fair way to compete for the prizes? (Assuming the prizes are of somewhat varying cost levels.)
Question 2: What prizes will motivate high school students? iPads came up, but we could only afford one of those. What else can you suggest?
Thanks for the help.
By Melody from Oak Ridge, TN
September 11, 2013
0

found this helpful
Categorize the prize. For everyone who sells 1-20 boxes, a 10.00 prize. From 21-39, a 20.00 prize and so on. No one who sells 200 boxes should compete against someone who can only sell 1. This keeps things fair. That is what I have done before and it worked out great. Hope that helps!
September 12, 2013
0

found this helpful
Having had some experience with this sort of fundraiser, it is my opinion that a lottery type, where the kid who sells one box wins the prize and the kid who sells 200 doesn't, you will find that your sales go down. Some kids like to sell, and others don't. It is very difficult to motivate those that don't and taking the incentive away from the kids who do sell will not help. You will have far fewer sales in the long run.
Something that works fairly well in schools is to offer a prize, like an ice cream cake or pizza lunch to the class who has the top sales. Perhaps you could modify this if you have some sort of groupings or split them into sales teams. Some groups such as bands simply assign a quota to everyone, especially if everyone will benefit, such as for a trip. High school students are motivated easiest by cash. You could offer a percentage of the sales for everyone who sells over a minimum.
Eg. Let's say that you think that everyone should be able to make $200 worth of sales (I'm just randomingly picking numbers). Then you say they get a 10% prize - so $20. Sell over $500 and you get 12% - $60, and so on. If you don't get the minimum, you don't get the prize. However, whatever you do, DO NOT take away the prizes from the kids who are doing all of your sales for you.
February 20, 2014
0

found this helpful
Here is what we did with our 50 person band fund raiser prizes. We didn't announce how the prizes would be given out before the fund raiser but did say what thye were: an iPad mini, $50 cash (X2), $10 iTunes gift card, homework pass, etc. After the fund raiser we totaled the amount of money raised and found about 1/200 of that. Then we did a lottery style drawing for the iPad, cash, and homeowrk pass. The 200 lottery tickets were divided out by who had rasied the most money getting the most tickets, maximum ten tickets. The person who made the least money got the iTunes gift card. We also did some little stuff by section/cleff. Whichever section raised the most money got to pick which songs we did for the day and the cleff (bass or treble) got to pick one song for one of our concerts.
October 26, 2006
0

found this helpful
I am a member of a Middle School PTA that is looking for a new fundraiser for the school. Many of the ones used for elementary (movie night, popcorn Friday, puppet show/magician, etc.) just don't work at this age level (11 to 15). We have been doing some projects but only net about $200. Our bank account is slowly dwindling due to expenses and we need a money maker that will get at least $1000 profit.

We have lots of volunteers but would like to keep the work to a minimum (of course!). Catalog sales are done to death in our community and, personally, I dread seeing another one. Something unique would be great. Appreciation in advance for any and all ideas. Oh, yeah, the school has about 825 students, lots of active parents and a very supportive administration.

Melody from Tri-Cities (Eastern), WA
Answers:
School Fundraising Ideas
Since December I have been working as a consultant for Home Interiors. They have a good fund raising program selling candles,bath items and candle tins and shades. They are very reasonably priced (nothing over $20) and the group selling them gets 50% of what is sold. If it is a tax exempt organization, they pay no taxes on what is sold. Of all the fund raisers I've ever dealt with I don't think I've seen one as simple to do and yet when the money is turned in to the consultant it's in your hands that very day. Customers pay when they order so there's no real hassle. For more info write me @ Sharon Shearer 524 Main Street Apt l Ravenna, Ky 40472 and I'd be glad to send brochures to help decide if this is right for your organization. (02/20/2006)

By Sharon, Ky
School Fundraising Ideas
How about a spaghetti dinner or pancake breakfast? Parents and kids can cook and serve and the food that is needed is very inexpensive. (02/20/2006)

By chima0692
School Fundraising Ideas
Gold Canyon Candles offers a very easy set-up with 40% profit up front. If you are interested in more information you can e-mail me at scentthisway@yahoo.com. I have had some very happy customers, and they would be glad to share their stories! Mimi3 (02/20/2006)

By mimi3
School Fundraising Ideas
Let everyone know that you are fundraising and would like to spare everyone the trouble of selling something. Send a note home with each student, stating your needs and goals and ask parents or kids to contribute no more than a $2.00 donation, or whatever works, to your fund by a certain date. Kind of like PBS pledge time.

This could be money earned at home to support their school. If you like, give a nice certificate or sticker that you have created, thanking them for their support. I would recommend doing that at the time of donation. Ask the admin to have an fun assembly involving EVERYONE at the end. Skits and music are good. Hopefully, this could become a yearly tradition.

You could put up charts with dollar amounts but please, NO STUDENT NAMES as that might embarrass those without the resources to help.

A Former Teacher
(02/20/2006)

By Vicka
School Fundraising Ideas
We just finished a bingo night as a fund raiser. There were costs involved...we rented the bingo ball thing and had to buy the bingo cards. We sold the cards for $1 and they were only good for one game. Different color cards are provided so you can say you are playing with green now, for example. We sold soft drinks, popcorn and candy. We had good prizes that had been donated - getting the prizes from area businesses took some time. They were grocery gift cards, movie passes, free birthday parties, small jewlery items, etc. It was announced at the beginning of each game what the prize was. We had so many prizes that we also sold raffle tickets for a dollar and would draw them throughout the night to give out extra prizes. Good luck with whatever you choose to do. (02/20/2006)

By Ann4
School Fundraising Ideas
I can tell you what we did when I was in school and it was my very favorite. A bake sale. My mom always made popcorn balls and Choclate peanut butter oatmeal no bake cookies and they always sold out first. Bake sales are so fun and everyone can make something different and alot of each thing so if you have alot of parents joining in you can make quite a bit of money. And dont just sell them at school you can sell to the community. (02/20/2006)

By christi
School Fundraising Ideas
My little bros were in all kinds of sports growing up so my mom joined the booster club. Their main fundraiser was to have one night a week/month and have a certain amount of people work at the local bingo hall. The gave us an agreed upon amount of the earnings. Just make sure that the volunteers can handle the smoke. It can get really bad in there. (02/20/2006)

By jeggie
School Fundraising Ideas
Our school just did a Gift Auction and we netted $9200.00! We had a sit down dinner (chicken francaise), a live band donated their time, and we had a turn out of 266 people. This took alot of planning and time, but it was worth the profits in the end. (02/20/2006)

By kimmcg
School Fundraising Ideas
Our school got families together on a Saturday to put together frozen lasagna meals. We sold them for $8 each (for 12 serving size), and made several hundred dollars. These are excellent if someone wants to buy several to freeze or take one home to bake the same day.
Second idea is to sign up with Market Day at www.marketday.com. We use this on a monthly basis at our school. Each grade level gets a month to earn money for their classroom(s). An order form gets sent home with kids and gets turned in a few days before the monthly pickup date. You get wonderful frozen foods, vegetables, side dishes, desserts, etc. They are not too expensive, and the school gets 10% back from each monthly sale. We make anywhere from $300-$600 every month. Sometimes the class mom gets parents for the month's grade level to participate in setting up the sale items for pickup. It is not very timeconsuming, and people can order on the Internet and even pre-pay with credit cards for their orders. Or, you can pay cash/check when you pick up on the day of sale. It is only one day a month and takes about 1 hour to set everything up, and about 30 minutes of clean-up when the sale pickup hour is over. Very easy, and makes lots of money! Try it! Plus, you can participate anywhere in the country, as they ship everywhere. www.marketday.com
(02/20/2006)

By Krystyna Crawford
School Fundraising Ideas
I am the secretary for the school PTF (same as PTA but we call it Parent Teacher Fellowship) We have done the Auction in the past where familes and organizations donate items. It was a lot of work but fun. One thing we tried this year was a school wide yard sale. We sold spots for $15.00. The family could sell their own items. Or we took donations from anyone that was doing fall cleaning and instead of trashing or giving away, they donated to the school. These went to a school wide space and all the profits from this space went to the PTF. We also did a bake sale which was all donations as well that we sold. The best time to do it is when the community is having a yard sale day. It worked great because so many families made the rounds. For a school of only 400 students we brought in over $500. We also do a cheesecake/cookie dough sale that we start the week before Thanksgiving and collect the first week in Dec. Then the items were delivered by the second week of Dec just in time for Holiday baking. This brought in over $2000.00. (02/20/2006)

By exhaustedmomof2
School Fundraising Ideas
My daughters preschool has a $1 per child raffle each year. Make up raffle tickets and offer prizes for 1st, 2nd, and 3rd place drawings. We can usually sell quite a bit of tickets for this, as everyone is glad to help out a child's school. They usually have a "big prize" for 1st (such as an inexpensive tv), and smalller money amts for 2nd and 3rd place. (02/21/2006)

By jmz2005
School Fundraising Ideas
Try to use ideas that use "OPM" Other peoples money. Some restaurants will allow you to have a percentage of sales on your designated night (Max and Ermas for example). We had local restaurants offer tastings and tickets were $15 for adults. (02/21/2006)

By Diana
School Fundraising Ideas
How about a dress up day for the kids? We did this in high school as a student council fundraiser and it was very popular and a good money maker.

Kids paid a dollar to get to wear a hat or their pajamas or halloween costume or whatever you decide. Our school had a somewhat strict dress code and any break from that was appreciate by the kids! We were a small school (around 250 students) but we'd make around $200 each time .. teachers got into the spirit of it too and it became a fun tradition that's still going on today, ten years later!

The best part is it's all profit .. the only expense we occured was making posters and then we used the schools supplies for that! There's no selling involved and it can be customized to fit what you're kids are interested in .. you could even have contests for the craziest hat or best pjs to encourage kids to enter and the winner would get a small prize.

Feel free to email me for more information. .. mx racer367 @ yahoo.com (remove the spaces)

Good luck to you and bless you for working so hard for your kids school!

Rebekah (02/21/2006)

School Fundraising Ideas
Have a dance for the kids and charge admission. Get a band or DJ to donate their time and equipment or you can use your own stereo equipment and do it yourself. You can sell concessions there too. (02/22/2006)

By Melanie
School Fundraising Ideas
Our school does a jog a thon, and we focus only on that, we have great parent volunteers and we average about $68,000.00, yes, that many zero's. We make it a big deal. (04/02/2006)

By Heather Brook
Yard Sale
How about planning a huge Yard sale? Send home notices for donations, recruit volunteers to set up and price things and advertise. Yard Sales at schools bring alot of people. (04/21/2006)

By Katmommy
School Fundraising Ideas
How about a Fall Fair? Or Spring, Winter whatever. Give all the kids in your school an afternoon off and set up stations in the school in almost every room! (10/21/2006)

By Donna