Troubleshooting Car Heater Problems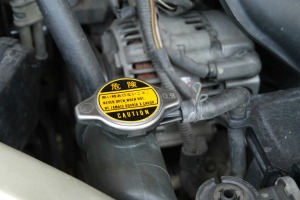 The weather is cold and of course your heater is not working properly. Determining the cause of the problem can be time consuming and frustrating. This is a guide about
troubleshooting car heater problems
.
I've changed my heater core and thermostat, but I still have no heat and the temperature gauge goes up. What else should I check?
By B.T.
February 17, 2014
0

found this helpful
Best Answer
What Louise said, but if you know something about what you are doing, make notes to tell the person who finally is scheduled to fix it. For several decades my husband has fixed and done autobody to the family cars. And 2 of 3 sons went to college tech for these same programs.
Neither of my 2 sons are employed in the programs above, use the info to keep their own things working correctly. Anyway, not sure if this is winter where you are, and the urgency of fixing the car is more than in summer time. If you are starting to fix things now instead of in the fall doing a full check list, I have to shake a finger at you. Catching something that should have been maintence back then was preventable. That being said, other things happen. Did you flush your radiator when doing the things you listed? Did you get things put back in the order they came off? Often a huge mistake. My guys use their phones and take photos as they are undoing, whether rebuilding and engine/tranny or just maintenence on different family cars.
November 4, 2015
0

found this helpful
did you bleed the cooling system, bleeders one on thermostat housing there can be another one on the opposite side by heater hose.
Why does air come out of the vents all the time except when accelerating, then it goes to the windshield?

January 10, 2016
0

found this helpful
If you don't get the answer here call Auto Zone, they may can give you some idea as to why it's happening.
I need help with the heater in my 1989 Mazda b 2600. The heater is not blowing hot and cab is staying cold. If anybody can help with suggestions it would be great.
By Jeff from Virginia Beach, VA
December 8, 2009
0

found this helpful
Check coolant level first, next choice is a stuck thermostat which would need to be replaced.
December 8, 2009
0

found this helpful
Maybe the heater core?
December 10, 2009
0

found this helpful
You need a new thermostat. My car was doing the same thing.
December 10, 2009
0

found this helpful
IF you see a sudden abrupt change in the engine temp, or if you check under the hood and BOTH the upper and lower radiator hose are not hot at operating temperature (if one is cold and one is hot) then your thermostat is not functioning.
However, sounds like the heater core...harder to get to and more expensive, unfortunately. I would make sure that I purchase the Haynes or Chilton's manual for your vehicle (around 12 dollars) and you can trouble shoot it yourself. Also, find your friendliest parts store like Napa and beg for help! Good Luck!
December 10, 2009
0

found this helpful
This happened to me also. I went all winter with out heat in my car! Thank heavens I live in Florida. The simple fix was water. My husband had to put water in the resivor under the hood. Hope this fixes your problem. Happy Holidays
December 11, 2009
0

found this helpful
Same with me, just needed antifreeze or water, and I had froze all that time!
My 2002 Pontiac Aztec has an issue with heat. When it is set on window vent and or window and floor vents no heat comes out! When I set it on the vents located on the dash (where the air blows out straight at you) there is heat. I live in Minnesota and can't be without the defrosting vent with this -0 temps and wind chills. My husband says I'm crazy that can't happen. I need a logical explanation. Please help. Thanks.
By Cindy M.
February 11, 2014
0

found this helpful
This is likely a very simple fix for an automotive technician. Take it to a shop and have them book it in for a quick check. This is not something that you can fix yourself.
The heater motor makes a howling noise at times for few minutes or longer. Other than that it works good.
By Ken from Penticton, BC
January 17, 2014
0

found this helpful
Sounds like the bearing is going. Many are permanently sealed. IF you can get grease in, might be ok. Normally you have to replace everything.
Related
You are viewing the desktop version of this page:
View Mobile Site
© 1997-2016 by Cumuli, Inc. All Rights Reserved. Published by
ThriftyFun
.
Page
generated on December 6, 2016 at 2:07:46 AM on 10.0.1.165 in 3 seconds. Use of this web site constitutes acceptance of ThriftyFun's
Disclaimer
and
Privacy Policy
. If you have any problems or suggestions feel free to
Contact Us
.