Do you have an unhealthy patchy lawn? Making your own lawn fertilizer provides you with the opportunity to go as organic as you like. There are a myriad of fertilizer recipes to choose from many containing household products. This page contains homemade lawn fertilizer recipes.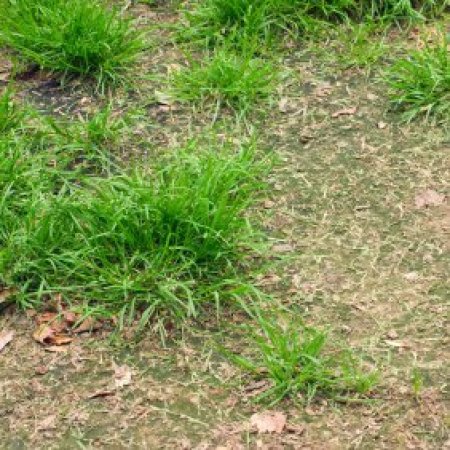 Instead of purchasing multiple, or artificial/chemical, fertilizers we use Epsom salt for everything! It's available in dollar stores. A lot cheaper and simpler than the individual fertilizers for vegetables, flowers, and roses in particular.
It is used in a ratio of 1 tablespoon of Epsom salt to one gallon of water. Fill up your watering cans with it! Epsom salt is made up of magnesium and sulfate, which are both needed plant nutrients. You can start using it when sprouting your garden seeds and continue until harvest!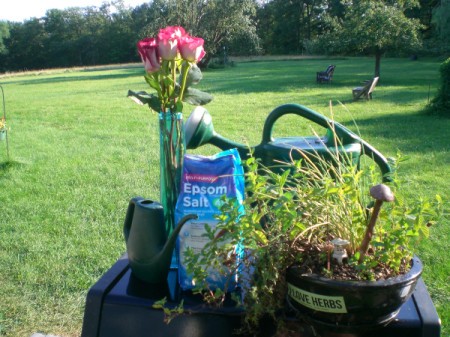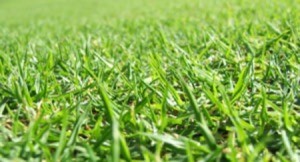 Questions:
Does anyone have a homemade lawn fertilizer?
Hardiness Zone: 6a
Jamish from Ransom, KS
Answers:
Jamish,
There are several homemade lawn tonic recipes that have been around for years. Here are a few variations:
1 can of beer
1 cup of ammonia
1 cup of plain liquid dish soap... (not liquid detergent)
1 cup any brand liquid lawn fertilizer
1 cup of molasses or corn syrup
Mix these ingredients into a 10 or 20 gallon hose end sprayer and apply evenly to the entire lawn in early mornings or later evenings. Water well. You'll find your lawn will need less water during droughts. Feed every three weeks or year round in warmer zones.
Or:
1 can of beer (no "light" beer)
1 can of soda (no "diet" soda)
1/2 cup of liquid soap
1/2 cup of liquid ammonia
1/2 cup of mouthwash
Or this last one from Jerry Baker, America's Master Gardener:
1 cup of beer
1 cup of baby shampoo
1 cup of liquid lawn food
1/2 cup of molasses
2 tbsp. Of fish emulsion
Ammonia
The beer in these recipes promotes microbial activity (same goes for the tea, soda, corn syrup and molasses). Ammonia breaks down into nitrates, which provide the plants nutrients. This nitrogen also helps break dawn thatch into nutrients the lawn can take up. The soap helps the solution spread more evenly over the lawn as you apply it. And the mouthwash contains alcohol, which acts as an irritant to many insects. Occasionally you may also run across a recipe containing tobacco. This also acts as an insecticide.
I've never tried them, but these recipes are supposed to work on both your lawn and your flowers.
Ellen
By coville123 326 89
For greener grass.
Materials
one full can of pop (not diet)
one full can of beer
1/2 cup dish soap
1/2 cup of ammonia
1/2 cup of mouthwash
Instructions
Pour into a 10 gallon hose end sprayer and apply about every 3 weeks. Works really well. People are always asking my husband how he gets the grass so green.
By coville123 from Brockville, Ontario
By Katherine 1
I wanted to share our secret to a natural, non-poisonous, yard healthy recipe for getting rid of mosquitoes and making your lawn green.
Ingredients:
one can of soda pop (not diet)
one can of beer (no light beer)
1/2 cup of household ammonia
1/2 cup of liquid dishwashing soap (do not use antibacterial soap because it will kill important microbes)
1/2 cup of mouthwash
Directions:
Mix all these together, in the proper amounts, poured it into a 10-gallon hose-end sprayer, and apply it to a lawn while you water. The pop and beer act as food for the lawn. The ammonia promotes growth and helps make the grass green. The liquid dishwashing soap is a wetting agent and helps the water reach the roots. And the mouthwash actually kills bugs and grubs in the lawn.
Be very careful with the ingredients. The ammonia could kill the grass if too much is used. The tonic should only be used once every three to four weeks in high heat, and even less frequently when the temperatures are not hot. It is also important to only use dishwashing soap, dishwashing detergent could be harmful. If you have pets at home, they should also be kept off the lawn for 24 to 36 hours after treatment.
By April
I am looking for a lawn spray you can make with liquid detergent, water, beer, and ? I don't know the other ingredient, the amounts of each to use, or how to use, but heard it works very well. Does anyone know?

Julia
---
Most Recent Answer
By bonnie.koehler 1 Flag
June 27, 2002
I have lost my Jerry Baker recipe for a spray to get rid of mosquitos. I used it last year and it was great! It used lemon dish detergent, dog flea detergent, and ammonia. Help me!
---
There are some recipes for homemade fertilizer on this site. Is this fertlizer safe for pets and kids to walk on right after application?
By Taden D from Clifton, IL
---
Most Recent Answer
March 23, 2015
You must query the provider of the fertilizer infomation. Note-in a recipe, each ingredient may be safe for children and pets, however, a large amount of any one ingredient or a combination of two or more ingredients may be a problem. I doubt any of the providers can guarantee safety concerns.
I accidentally deleted the recipe for homemade lawn food, I know it had beer, dish soap... Help!
By Bobbie
I read the various recipes for homemade lawn fertilizer. My question is how much to make for a 6 gallon tow behind pressure sprayer?

By Bill M.
I used to have one with beer, some kind of dog shampoo, a golf ball to keep it shaking, Weed and Feed, and maybe something else. It was safe for kids and animals to go on it right away. Any suggestions. Thanks!
By Jeri Lynn
By James F. 1
The homemade liquid fertilizer recipe of beer, pop, etc. How big of an area does this cover?
By James
I have a recipe for lawn fertilizer made with beer, ammonia, dish soap, etc. You're supposed to mix it with water in a 5 gallon bucket. But I want to use one of those containers that you attach to your hose, (one which previously had a fertilizer mix in it). How do I know how much ratio wise, that I should put in the container for the water from the hose to mix with it as it's spraying?

By Heidi from Lombard, IL
By judycues 2
Materials:

2 1/2 ounces of Copper Nitrate
4 Liters of water

Directions:

Dissolve the Copper Nitrate in water and use on approximately 1000 square feet of lawn. Apply by spray with weed sprayer. Apply 30 days later to kill any new growth or to fertilize the lawn if desired.
Copper Nitrate can be bought at a Hardware or Chemical store.