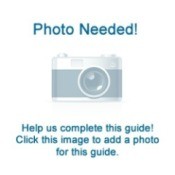 In addition to its primary use for gastrointestinal maladies, there are many home remedy uses for milk of magnesia. This is a guide about uses for milk of magnesia.
Ad
---
Solutions: Uses For Milk of Magnesia
Read and rate the best solutions below by giving them a "thumbs up".
This sounds really weird but it actually works! Okay, part of my pre-torture preparation for a colonoscopy includes three days of taking Milk of Magnesia prior to the actual day. Have never taken it before in my life and needless to say am not a happy camper to have had to pay about $8.00 for a 12 ounce bottle of a product for which only need a total of 6 tablespoons. So what to do with the rest of the bottle? Go online and search for uses of Milk of Magnesia!
I was so skeptical when reading people say it works as a deodorant substitute. I read all of the testimonials and then proceeded to call the nurse at my gastroenterologist's office. I asked if she had ever heard any such thing. Indeed she had and apparently over 90% of the people she has ever talked to about it that have tried it say it works great for them. Of course, I had to test it myself. My official deodorant will now be Milk of Magnesia!
The reason it works so well is because it is an alkaline suspension which neutralizes anything acidic. Perspiration is acidic. Makes sense to me since Milk of Magnesia is used to reduce stomach acids.
Besides the fact that it does not contain aluminum like standard deodorant, it also turns out to cost far less per fluid ounce. It's unscented and I find it does not stain clothing. Simply dab it on with a cotton ball or a finger or you can purchase disposable roll-on bottles. I found several bottles online on eBay and Amazon at really good prices but am happy to not even bother to spend the money and simply dab it on ;-)
By Deeli from Richland, WA
For adults or teens with an oily T-zone on their face; there are lots of cosmetic items that help with oil control, but a very inexpensive item that does the job very well is Milk of Magnesia. A generic brand will suffice and is even less expensive. Just put a cotton ball's worth of the milk of magnesia on the oily areas. Let it dry for a few minutes, and then wipe off. It really absorbs the oil for hours and hours and is very cheap to use!

By Tracey from Westerville, Ohio


This is a great tip! I am 43 years old and have acne. As a teenager I didn't have this problem. A few days ago I was cleaning my bathroom and I notice a bottle of Milk of Magnesia. I thought that if this will help a upset stomach then it might help the inflammation from the zits. I took a cotton ball and dabbed a bit of the good ol' Milk of Magnesia on my zits and decided to sleep with this on my face. It worked wonderfully. Be sure and shake the bottle really well first. I bet this would be good for a sunburn too. It is cool and soothing.

By Susie from Buckhead, GA
Give a "thumbs up" to the solution that worked the best! Do you have a better solution? Click here to share it!
Questions
Here are questions related to Uses For Milk of Magnesia.
Why have the chemists taken this product off the shelves?
By Mrs J O'connor
AnswerWas this interesting? Yes No
Ad
---
---
Most Recent Answer
By Frugal Sunnie 11 1,656 05/27/20120 people found this helpful
You use the word chemist so I'm going to assume you are in the UK-so am I, and it is available at Boots, SemiChem, SuperDrug, and Lloyd's in my town.

Ask at the chemist if you don't see it on the shelves, the staff may have moved it behind the till for some reason-usually done to prevent theft or inappropriate use.

Remember when peroxide was on the shelf? They've moved to behind the till now because people were using it for hair colouring and then burning their skin with it.

Also, products normal people would never abuse had to be moved behind the till because the ingredients could be used in illicit drugs making.

Might be something local to you. Here in my area of Scotland, though, MoM is still on the shelves. Again, ask the chemist for it.
---