Maintaining Your Septic Tank
Keeping the bacteria in a septic tank working properly is essential for breaking down the sewage. This guide is about maintaining your septic tank.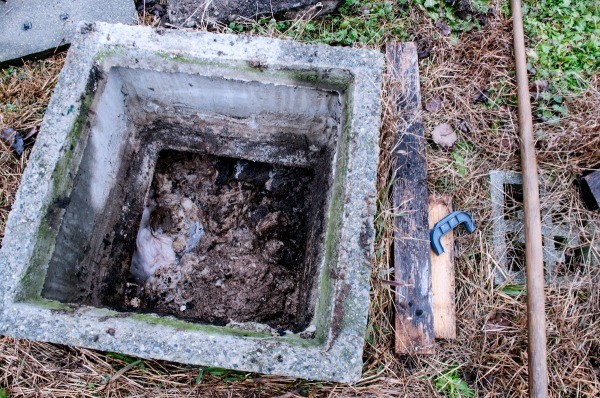 Filter

: All Articles
Sort

: Relevance
Will the use of Epsom salts damage our copper bathtub? If not, will the use of Epsom salt baths damage our septic system?
October 30, 2015
0

found this helpful
I occasionally use Epsom salts to water my plants, Weezy, so I can't imagine a negative impact on you septic system. As to copper? Do you have anything else in the house on which you could do a test? But really, by the time you fill a bathtub with water, a cup of Espom salts is a very small amount, right?
June 29, 2016
0

found this helpful
Epsom salts will definitely harm a copper bathtub; the place where I bought mine said so.
This is a guide about using brewer's yeast in a septic system. Many homeowners with septic systems regularly add brewer's yeast to keep their system functioning properly.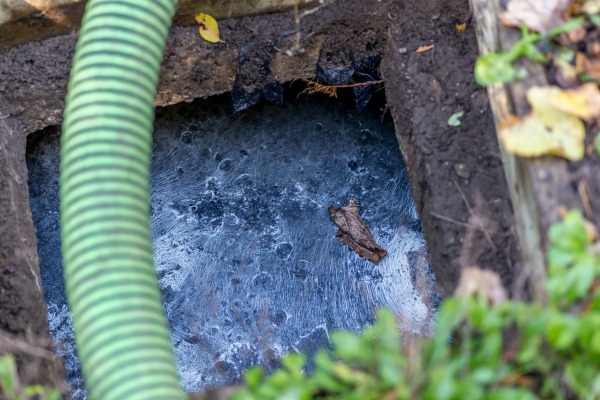 For those of you on septic tanks; I had to have my tank pumped out last year. The guy who did the work, told me that instead of buying the expensive bacteria products, to pour a half gallon of buttermilk down the drain once a month and it would do the same thing!
Source: Helpful worker!
By ssfelts from Tallassee, TN
Will mixing sugar and yeast in your toilet bowl and letting it stand over night then flushing help with the biological breakdown action ocuring in the septic system?
By Jim L
October 15, 2014
0

found this helpful
No it doesn't. This is an old myth that needs to end now! There are certain bacteria for fats, proteins, feces, urine, etc and each works only on that which it is made to digest. Use the bacteria you buy specifically for septic tanks. Once every 3 months is plenty for the average household of 4.
October 20, 2014
0

found this helpful
While I agree that different bacteria do different things, those septic tablets are a crock of boloney. Nobody needs to buy those, and some of their sales reps are rude.
Could someone tell me if there is anything you could use in your septic system to dissolve ice cream and milk products? We have an ice cream stand and the people are always putting the unused ice cream and milk down the drain and then the septic backs up. We have to have it pumped all the time. It does not dissolve the way it should.
By Glenn from Coalport, PA
March 22, 2010
0

found this helpful
I thank everyone for there comments, but no one has any thing that we have not tried, and for the drain field and the drainage is fine but when you put milk and milk byproducts in the septic system it kills the bacteria and nothing dissolves the way it should. so thanks for nothing,
March 24, 2010
1

found this helpful
Sorry that you did not get the help you need, but this site is for people who appreciate what advice they get. The people here are such good and kind folks with plenty of wonderful advice, so for you to say "thanks for nothing" was very rude.
March 29, 2010
0

found this helpful
Found this concerning septic systems and dairy waste:
http://www.extension.umn.edu/distribution/livestocksystems/DI1321.html
The bottom line is that septic systems and dairy waste never mix--you will have ongoing failure unless you either hook in to a municipal sewer system or dispose of the waste through your trash system. If you don't want to deal with leaky bags, throw a layer of cat litter or play sand to absorb the waste before disposal.
By the way, thumbs up, Marfette. If this were me, I think I would have done a little research into all aspects of business operations before dumping the dairy sludge into the septic system. Finding the info took under a minute just by Googling.
Read More Answers...
What is involved in a septic tank inspection? I am not familiar with a septic tank and its care.
By Charles H.
February 11, 2015
0

found this helpful
IF you have a lot of trees surrounding your land or nearby neighbors that roots can spread to your leach bed lines, then do this:
Each Spring before the rains pour forth, use copper sulfate (CUS-04) and put it into the septic system by removal of lid and pour it in mixed with water. As the rains begin, the water from the septic system will flow out into the leach bed lines and will kill tree roots that interfere with leach lines that can ruin the system and causing big problems later. Do not plant trees or shrubbery over leach bed lines or dig deeply into the soil with a garden plow, so you don't disturb the lines. You can buy this product at any lawn/garden or feed/grain store.
The more toilet paper is put down the toilet, the sooner the septic system will get filled and need pumped out; this isn't all that cheap anymore to have done, but you'll know if you have waited too long because of a noticeable outdoor odor in the air and sometimes causing toilet to not flush well.
Write down date of having septic system cleaned and you'll know just about when it's time to have it done again after the second time around. I'd also suggest that you do a lot of internet research on this topic so you are well informed. Ask the previous owners when the septic system was last cleaned. Other than that, it's all I can tell you as I can't see the layout of the land you live on.
There's also products you can buy that are yeast activated and break down the waste material faster that pours right into the toilet and is flushed. We never thought it to be that helpful and was a bit pricey.
Avoid driving heavy equipment over the leach bed lines; lawn mowers are okay.
I bought a house two years ago and don't know when the septic tank was last pumped. Should I have the septic tank pumped as a starting care and maintenance program?
By Charles H.
February 14, 2015
0

found this helpful
Yes. Call someone in your area that does this, and consult with them. It may be possible to visually inspect it as well, depending on what type of system you have.
If you live in a rural area, chances are you have a septic tank. Septic tanks depend on the action of bacteria to break down solids. You can prevent sludge buildup and keep bacteria working hard for you by using this formula once a month.
2 cups brown sugar, packed,
1 package active dry yeast,
1 quart of warm water.
Mix thoroughly, pour into the toilet bowl, and flush.
By Francene from Bremerton, WA
What affects does yeast have on a septic tank system, to use or not to use?
By Tom from Peculiar, MO
November 11, 2010
0

found this helpful
Yeast is much better than Ridex. The man who pumps my septic tank every other year says Ridex often just ends up solidified in the bottom of the tank. Make a septic tank cocktail with yeast and sugar and flush it down!
November 11, 2010
0

found this helpful
The bacteria in a septic system work in an airless environment and do quite well at breaking down solid matter from humans. The worst thing one can do is pour grease down the drain as it will form a barrier that eventually coats the lines. Dishwashers create another problem by making the liquid in the septic tank too alkaline. I'm using a system that has never needed pumping in 20 years because I don't use a dishwasher and greasy pans are well wiped with paper towels before the pans go in the water.
Spring is the time of year when those of us who use septic tanks are more aware of them. As Erma Bombeck once said, "The grass is always greener over the septic tank."
I like to think of the septic tank as if it were a large compost heap. Both systems work pretty much the same way. They use natural bacteria to make the contents rot. If you have something, like a chemical, that you wouldn't put in your compost, you shouldn't put it in your septic tank.
Because I use a lot of detergent and cleaners, I find it helpful to add a product made for septic tanks to restore bacterial function. To my layperson's point of view, this is similar to a person who has taken antibiotics and needs to restore natural bacteria in the digestive system by eating yogurt. (No, yogurt isn't probably right for your septic tank. I'm thinking its different bacteria. lol) I don't use yeast. It does have something in it that "grows" but I'm not sure what it is. I don't think it's bacteria that makes things rot. We want the solids in the septic tank to break down and become watery so they can be flushed out into the earth via the drainage field.
I am careful about the type of toilet paper I use at my house. I always look for a brand that specifically states that its safe for septic tanks. My favorite brand is regular Scott tissue. One way you can tell for yourself if paper is safe for the septic tank is to see if it "melts" in water. If it can absorb a lot of water without "melting," I wouldn't use it. We want solids that decompose quickly so we don't need to get the tank pumped out. That's expensive.
I don't recommend a garbage disposal for households that use septic systems. I think they generate extra solids in the tank. Also, I don't flush solids from my cat's litter box for the same reason. I used to flush solids from baby diapers, but that was a very long time ago when people used cloth diapers.
If you reuse cleaning cloths, you need to think about what products you use to clean. Ammonia will kill bacteria in the tank, but vinegar wont. I'd say its a catch 22 because the antibacterial products that we have on the market are great for killing harmful bacteria in the home, but they're hard on septic systems. They kill bacteria there too. Consider dumping dirty water from your cleaning pail outdoors and not down the drain. Maybe you'd consider rinsing your rag with the hose before running it through the washer.
All these tips add up to a healthy septic system. Wear your thinking cap and you'll be all right.
Good luck!
By Carol from Wyoming, PA
It would be nice to have more info on the winterization of septic systems. For example if you have a 'pumped' system where the sewage is collected in a pumping station and then pumped uphill to a septic tank and bed should you leave this pump powered up over the winter or turn it off? The sewage ejector pump utilizes a float valve of course but nonetheless some ground water could conceivably get in the tank and the tank is just below the surface of the ground thus can freeze.

Skip
July 18, 2005
0

found this helpful
In order to understand the problem can you explain it better? Where do you live in the country or city? Is their Regulations for septic systems? Why are their 2 tanks? mrmoose71943@yahoo.com
By guest (Guest Post)
Flag
December 18, 2008
0

found this helpful
Why can you not use automotive anti-freeze with ethylene glycol in the toilets?
This is a guide containing toilet paper advice for septic tanks. Septic tanks function better when you select a toilet paper that is safe for use in, or especially made for use with a septic system.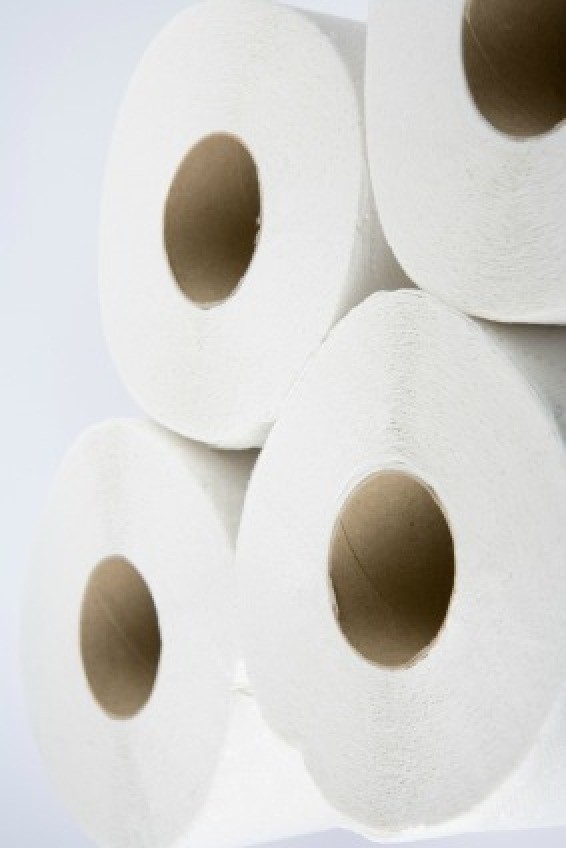 © 1997-2016 by Cumuli, Inc. All Rights Reserved. Published by
ThriftyFun
.
Page
generated on July 21, 2016 at 11:11:42 AM on 10.0.1.205 in 2 seconds. Use of this web site constitutes acceptance of ThriftyFun's
Disclaimer
and
Privacy Policy
. If you have any problems or suggestions feel free to
Contact Us
.