I've got three little white dogs that all need regular grooming, and have "learned on the job" how to do it myself. Check out the internet for useful videos.
To be thrifty, get blunt tipped scissors and shampoo from the dollar store. I also get conditioner which helps the clippers glide through fluffy fur.
I save empty dish soap bottles, then diluted both the shampoo and conditioner, for both ease of application and economy. If you find it's hard to get your dog's fur wet, then go straight to the diluted shampoo to break up the natural oils that keep the coat waterproof.
The most important thing to remember is to make your furry friend feel completely comfortable. Make it an enjoyable experience with lots of praise. If they relate having a bath and grooming to quality time with you, with lots of praise and touching, you're home free.
Remember to rinse, rinse, rinse! Sensitive dog skin doesn't like residue, and not rinsing properly is a major source of later 'hot spots'!
By Maile from Onalaska, WA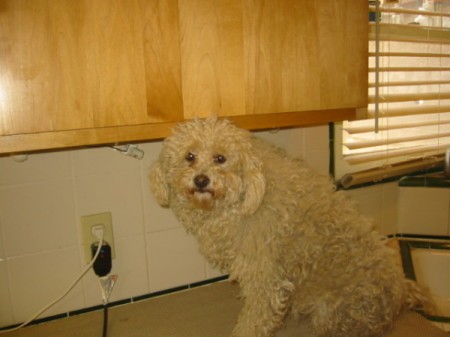 Before Grooming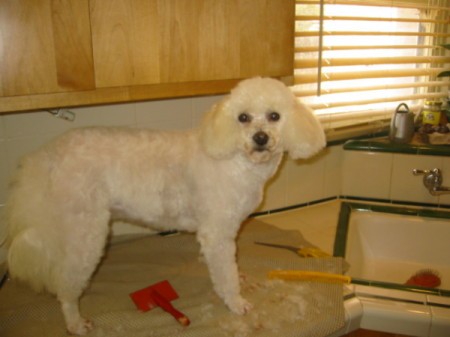 After Grooming