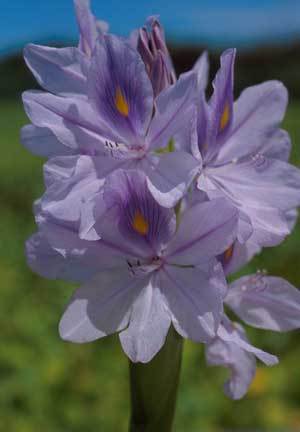 Question:
I love the look and idea of bulbs, but the bulbs I have planted only last a few weeks. I see other gardens as I am driving through town that have bulb plants spring, summer and fall. I simply love it.
What can I do to get these results? Are these specific bulbs I can purchase and plant?
Hardiness Zone: 5a
Thank you,
Mindy from Redmond, Oregon
Answer:
Mindy,
There are long lasting bulbs (corms, tuberous-roots and rhizomes) for every season. The trick is planting them in succession (staggering plantings), planting them in large numbers (to make up for those that fail), and planting them at the appropriate time so that you have something blooming throughout the spring, summer and fall. Some bulbs are tender to your zone, meaning they have to be dug up, dried and over-wintered in above freezing temperatures. Other bulbs are winter hardy and can be left in the ground in the fall. Here are a few examples of bulbs for every season. Spring blooming bulbs are often planted in the fall, and summer and fall blooming bulbs are planted after danger of frost has passed in the spring. Unless otherwise stated, all are hardy to at least zone 5. Bulbs not hardy to zone 5 will need to be dug up and stored over winter.
Early Spring Blooms:
Chionodoxa (Glory of the Snow)
Galanthus (Snowdrop)
Eranthis (Winter Aconite)
Mid-Spring Blooms:
Hyacinthus (Hyacinth)
Muscari (Grape Hyacinth)
Narcissus (Daffodil)
Tulip
Crocus (Crocus)
Anemone (Windflower)
Scilla (Bluebell)
Late Spring Blooms:
Allium (Allium)
Convallaria (Lily of the Valley)
Sparaxis (Harlequin Flower)-Hardy to Zone 9
Trillium (Wood Lily)
Early-to-Mid Summer Blooms:
Gladiolus (Sword Lily)-Hardy to Zone 7
Iris (Iris)
Dahlia (Dahlia)-Hardy to Zone 8
Hemerocallis (Daylily)
Lilium (Lily)
Ornithogalum (Star of Bethlehem)-Hardy to Zone 8
Acidanthera (Peacock Flower)-Hardy to Zone 7
Crocosmia (Montebretia)-Hardy to Zone 7
Ranunculus (Persian Buttercup)-Hardy to Zone 7
Late Summer Blooms:
Amaryllis (Belladonna Lily)-Hardy to Zone 7
Fall Blooms:
Colchicum (Meadow saffron)
Ellen
About The Author: Ellen Brown is an environmental writer and photographer and the owner of Sustainable Media, an environmental media company that specializes in helping businesses and organizations promote eco-friendly products and services. Contact her on the web at http://www.sustainable-media.com
Ad
---
Feedback Forum
Feedback about this article is posted here. Want to contribute? Click above to post feedback.

By Mindy (Guest Post)07/13/2006
Thanks for the info -- I will be trying this out :)
Post Feedback
Add your voice to the conversation. Click here to share feedback.