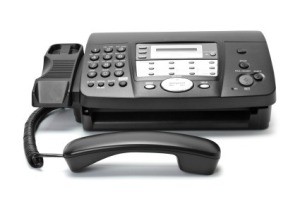 This program is used by some to reduce the cost of traditional faxing. This guide is about faxing with magic jack.
Solutions
Share a solution for this guide today!
Questions
Here are questions related to Faxing With Magic Jack.
Can you fax with Magic Jack using the internal modem?
By Tony
---
Best Answer

By Mary02/20/2011
Magic Jack runs off your computer and internet service. So unless you have FIOS or the high end of dsl service you are going to have problems with a fax machine. Without the high end internet service and a brand new computer, you will not have the best connection to use the Magic Jack for a fax machine. It is a limitation of the connection that you can provide to the Magic Jack and not a limitation of the Magic Jack.
Can you tell me exactly what I need to plug into in order for me to send a fax with my Magic Jack?
By T. McCluster
---
Best Answer

By Sherry Nelson02/28/2012
Instead of connecting your phone line into your phone, connect it to your fax machine and it should work fine. But you need a high speed internet connection. It always worked for me.
Faxing with HP K60 through Magic Jack initially worked fine, but later and now I have the same issues as others have. It will work on some numbers I try, but not at all on others. There is no way to set transmission speed on my K60 All in One that I can find. I did select "No" on error correction. I am thinking an external fax modem should work.
By Edmond from KS
---
Best Answer

By Laureen03/09/2010
I work at Radio Shack & we are told to advise customers that fax machines are not to be used with Magic Jack.

From their site's FAQ:

Can I send and receive faxes using magicJack?

Answer:

Sometimes. We do not officially support using faxing with magicJack.

Please try the following steps to use magicJack with your fax (contact your fax manufacturer for details):

1. Turn off error correction on your fax machine or program
2. Set the fax machine or program to use the slowest speed available
3. Increase the speed, checking at each speed that faxes work.> hth
Would upgrading to fios quantum internet cause problems with MagicJack or require reconfiguration of it?
By Lincoln
How do I fax without phone line?
By C
MY MagicJack was working fine with my cable internet connection. Now my verification page reads "check readability of transmission". What do I do?
By Fran
---
Most Recent Answer

By Nightsong10/11/2013
Unplug the Magic Jack from the USB port. Plug it back in after a minute then try again.
I have a magicJack and would like to send and receive faxes with it using my HP Office Jet 6210 fax, copy, scanner. I don't know how to hook up the phone lines from my MJ to my fax machine. Can any one help?
By Teri from Brooksville, KY
Can I fax using a fax machine and my MagicJack?
By NMorrell from Tucson, AZ