Hydrangea Isn't Getting Much Greenery
How do I care for my hydrangea bush? I get some blooms every year but not a lot of greenery. I'm not sure if it should be cut back, pruned or just left alone. Please help!?
Hardiness Zone: 7a
Justina from Philadelphia
By GRL611
Answers: Hydrangea Isn't Getting Much Greenery
Read answers for this question below.
Hi Justina, are you absolutely sure you are in zone 7? I looked at a map and I think you are more likely to be in zone 5a or 5 b. If you are, there is a good possibility that your hydrangea only blooms on old wood so in the spring, the buds that form are on old wood and they get frozen. You know, sometimes there is a nice warm spell in the spring and then it turns cold again and the buds freeze off. In order to have blooms, you have to really protect them with leaves by forming a cage around them from chicken wire. Even then, it is not always successful. Best bet is to buy a hydrangea that blooms on both old and new wood, for example "Endless Summer". Then if the buds freeze on the old wood, they still bloom on the new wood. Hope this makes sense to you. Here is a pic of an "Endless Summer".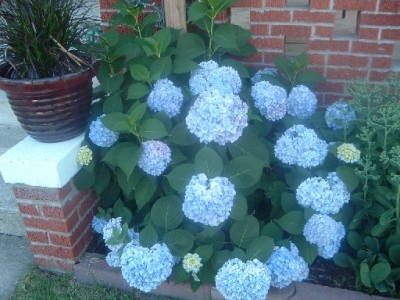 Answer This Question
Add your voice to the conversation. Click here to answer this question.
Related Guides
Related Posts