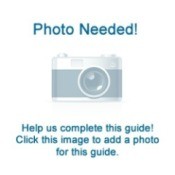 Sometimes the minerals, such as iron, in your water can stain your clothing during washing. This is a guide about mineral stains on clothing.
Ad
---
Questions
Here are questions related to Mineral Stains on Clothing.
The water we have coming into our home has rust in it. It is city water. It created orangish spots on our clothes (many friends suffer this same problem). However, the spots appear on browns, grays, and some yellows. They do not appear on reds, pinks, or greens. I have asked every professional and others how to get rid of this and no one has an answer. My washer is new so it is not the problem. Please help me if you can.
By DWNCH from Austin, TX
AnswerWas this interesting? Yes No
Ad
---
---
Most Recent Answer
By Jean Curtis 1 2 11/16/20090 people found this helpful
Go to your local hardware store and buy a product called Iron Out. A cheaper brand of the same product is called Yellow Out. It works. I was a nurse for 12 years and experienced many days of washing my white uniforms only to find them rust stained from when the water- mains in our town were flushed periodically. I was told to use Iron Out/Yellow Out and it worked perfectly.
---
My favorite pair of shorts turned yellowish-red, because we have too much iron in our water. How can I turn them white again?
By Ebba H.
Solutions: Mineral Stains on Clothing
Do you have knowledge about this guide topic? Feel free to share a solution!
Archives
Thrifty Fun has been around so long that many of our pages have been reset several times. Archives are older versions of the page and the comments that were provided then.
Tips for removing rust and mineral deposits from your laundry. Post your ideas.
Feedback:
Rust or Mineral Stains on Laundry
Did your washing machine leave rust or mineral stains on your laundry? For cotton, add 1 cup of bottled lemon juice in the wash to remove discoloration from laundry.

By Brenda (02/08/2005)

By ThriftyFun
RE: Rust or Mineral Stains on Laundry
To remove rust stains on laundry, make a paste of water and Barkeeper's Friend cleanser. Apply to stain and leave for 15 minutes. Rinse with clear water before laundering with soap. This works for rust stains on hard surfaces too.

Joan Kaye (02/09/2005)

By Joan Emanuel
RE: Rust or Mineral Stains on Laundry
A product call Iron Out rises rust stains out of laundry and does not harm clothing like acids. Just put a half cup in with your detergent in a regular wash. I use on our water softener, but my wife swears by it for laundry. Hope this helps. (08/29/2005)

By Bruce
RE: Rust or Mineral Stains on Laundry
My entire load of whites was covered in brown rust stains and I didn't notice until they came out of the dryer. A co-worker gave me a product given to her by her townhall. Yes, they give it to their residents, because they have a frequent rust-in-water problem. It's called Rust Away and it worked like a charm, and even took a year old coffee stain out of a white sweatshirt. (11/12/2005)

By Colleen
RE: Rust or Mineral Stains on Laundry
For rust stains on clothing, if your washer has a bleach dispenser, remove it and check for rust. I was surprised to find 3 spots. Remove the dispenser, lightly sand the area(s), I applied dishwasher rack repair paint, let it dry thoroughly. Wipe down your washer with an old rag and run it through a cycle alone.
To remove rust stains from clothing, saturate the spot(s) with lemon juice and place them in the sun under a paper towel. Repeat as necessary, worked for me after I found rust spots on my Christian Dior and Oscar de la Renta robes, whew. (08/02/2009)

By mare1909