Travel Destination:
Pigeon Forge, Tennessee
Country: United States
Expensive But Worth It:
Dollywood! Not an inexpensive place, but for all that there is to see and to do, it is well worth the money!
Seasonal Information:
They have a special Christmas celebration at Dollywood, too. I recommend that you check that out, too!
Inexpensive Lodging:
Motel 6! Inexpensive, clean and comfortable, just like they advertise!
Robin from Washington, IA
I am looking for information on towns/cities in southern Tennessee or northern GA. I am thinking of moving into one of those two areas when I retire. Any information would be greatly appreciated.

az2010 from Easthampton, MA
By guest (Guest Post)
May 10, 2007
0

found this helpful
There's a website filled with information on virtually any state. the web site is City-Data.com. I have used it and think it's a good tool to find what you're looking for. Hope this helps.
May 10, 2007
0

found this helpful
well i live in bluff city,tn. a really small town just out side of bristol tn. the people are very nice and friendly,good neighbors. i live in the country at the foot of mt. holston mountain. i was born and raised right where i live in the same spot all my life would never ever think of leaving. it is beautiful, low to no crime where i live. i am just 20 minutes from all the tri-cities, johnson city,kingsport and bristol. great schools. you know bristol is the birthplace of country music. if you havent guessed i suggest you move here . you will love it.
sandy
May 10, 2007
0

found this helpful
All I can suggest is to check out the tax base. I've heard of people moving to an area where the housing was reasonable, but when tax time came, they wished they'd never moved there. Of course, by then, it's too late.
By guest (Guest Post)
May 10, 2007
0

found this helpful
Cleveland, TN is great place to live. We have both mountains and rivers within an easy drive. Beautiful green grass, trees, and pastures.
We are between Knoxville and Chattanooga, also near the Smoky Mountains.
By guest (Guest Post)
May 11, 2007
0

found this helpful
We moved from Maryland to Hixson, TN in 2004 and have never regretted the move. Hixson is on the north end of Chattanooga, in Hamilton county and the taxes are a bit less in the county. The people are wonderful. It took us no time to blend into the community. My husband and I are retired in our early 60's. He is active in the Red Cross and really enjoys the organization. Our daughter lives here and we often came to visit her and enjoyed the visit so we just moved here. There is a multitude of things to do and places to go in the area. You are 120 miles north of Atlanta and about the same to Nashville to the northeast. Check it out. Best wishes to you with your decission. As one other said Cleveland is a nice area as well.
I travel to the beautiful Smokies at least twice a year. This was taken early one morning on Hwy. 441 between Cherokee, NC and Pigeon Forge, TN. Pictures do not do this justice.
By Debnanny from SC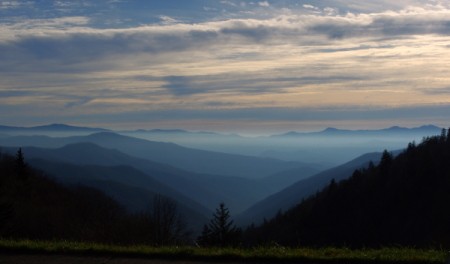 August 9, 2011
0

found this helpful
Gorgeous! This would make a lovely landscape painting. You should get this enlarged and frame it! Lovely!
Captured this photo of a old barn in Morristown, TN while riding in the car.
By Lovingnature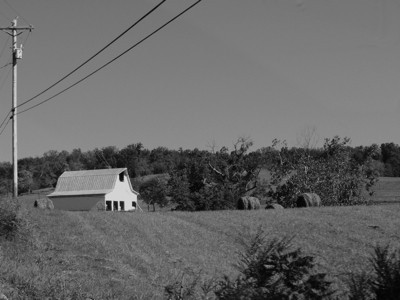 October 14, 2010
0

found this helpful
Lovingnature, I might have seen this place in the past few days. I've checked out some of your other photography. Kyle Carver's is about 1/2 mi. from my home. I really love seeing photos of this beautiful area we live in.