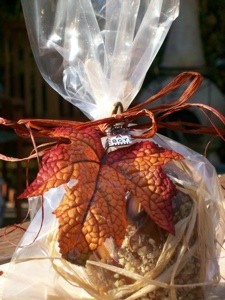 Source: My step daughter's idea for her favors!
By Sharon from Modesto, CA
Feedback Forum
Feedback about this article is posted here. Want to contribute? Click above to post feedback.

By Kathy [51]11/22/2009
Very attractive. Your step-daughter is a lucky lady.

By Joan [19]11/21/2009
What a great idea! Caramel apples are my very favorite treat.
Post Feedback
Add your voice to the conversation. Click here to share feedback.