How true it is . . .
Another year has passed
and we're all a little older.
Last summer felt hotter
and winter seems much colder.
I rack my brain for happy thoughts,
to put down on my pad,
But lots of things that come to mind
just make me kind of sad.
There was a time not long ago
when life was quite a blast.
Now I fully understand
about "Living in the Past".
We used to go to friends' homes,
football games and lunches.
Now we go to therapy, to hospitals,
and after-funeral brunches.
We used to have hangovers,
from parties that were gay.
Now we suffer body aches
and sleep the night away.
We used to go out dining,
and couldn't get our fill.
Now we ask for doggie bags,
come home and take a pill.
We used to often travel
to places near and far.
Now we get backaches
from riding in the car.
We used to go out shopping
for new clothing at the mall
But, now we never bother...
all the sizes are too small.
That, my friend is how life is,
and now my tale is told.
So, enjoy each day and live it up...
before you are too old!!
By imaqt1962 from Illinois
By suzanne
Ad
---
Feedback Forum
Feedback about this article is posted here. Want to contribute? Click above to post feedback.

By imaqt1962 (Guest Post)02/18/2007
ahhh lily you have paid attention to my past posting on here haven't you? took me a minute or two to figure out how you knew my age. clever lady you are :)
no it's not about me.although i do often have the aches and pains and summers do seem hotter and winter colder. traveling a long distance tends to give me aches now and then
and crafty lady... sorry it depressed ya have a great day anyway

By craftylady31@msn.com (Guest Post)02/17/2007
I am 72 years old and found that poem very depressing. No way do I feel like that I am thrilled to be healthy, still working and happy to be alive.

By Lily [11]02/16/2007
i know thats not about you - youre only 44! i hope not anyways! - im 47 almost 48 and ack - some of that does apply but not all of it! btw im from Illinois too, Streamwood. this is me and my cat toonces. (she drives)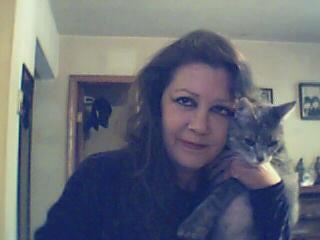 By IMAQT1962 (Guest Post)02/16/2007
I ACTUALLY DIDN'T WRITE THIS IT WAS SENT TO ME IN AN EMAIL (AUTHOR IS UNKNOWN)

By Marge Mayhew [2]02/16/2007
Thanks for the chuckle! You wrote a poem that's all to true. Thank You for sharing!

By suzanne [240]02/16/2007
THIS IS "ME" ON MANY DAYS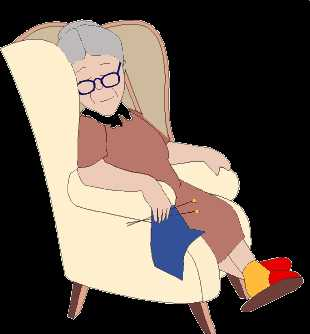 Post Feedback
Add your voice to the conversation. Click here to share feedback.