This semi-dwarf Meyer lemon tree is losing the fruit. Can anyone tell me why? It had hundreds of blooms. It set many lemons, and now more than 3/4ths of them have fallen off. There are still several larger fruit hanging on.
Next to it is a "Pink Lemonade" tree that has been in the ground for 6-8 years, and it has never set a fruit. It also has many blooms, but all of them fall off. I would appreciate any information about this. Thanks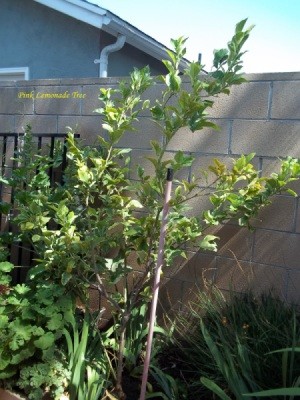 By Great Granny Vi from Moorpark, CA
Answer This Question
Add your voice to the conversation. Click here to answer this question.