When I return home I will be attending a party, this year the theme is Shoes. So all the decorations etc, will be with shoes, I have been asked to think up a game, (not necessary to have shoes in it but would help). There will be about 40 women attending. Thought it would be fun to think of a surprise shoe thing, got any ideas on that?

Sherry from Mexico, by way of Florida
By Sherry
Ad
---
By Marta (Guest Post) 09/14/20070 people found this helpful
I found these web sites...

http://www.myshoes.org.uk/shoe_parties.php

http://www.askginka.com/themes/shoetheme.htm

Here are some party games...

Who am I?
A Good game to get people talking together at the start of the party As they arrive each person has a piece of paper pinned to their back. The paper contains the name of a famous person. By asking questions which can only be answered with "Yes" or "No" such as "Am I still alive?", "Am I fictional?", etc. the person has to guess their name. Successful guessers may have another go.

Shoe Shuffle
For large group of people....Everybody takes their shoes off and places them at one end in a pile. Someone mixed up the shoes so people will have a hard time finding theirs. The large group breaks up into two teams and lines up about 30-40 feet away. When someone says go! , each person runs down to the pile, finds their shoes, and puts them on, then runs back and tags the next person in line. THe team who gets all their shoes on wins.
By Mary Lou 14 765 09/17/20070 people found this helpful
You could play a game similar to pictionary only all the subjects will be things like: kinds of shoes(like stiletto), words with shoe in it (like shoehorn). I also like the idea of putting names on backs, but I think it should be names of shoes(see above) or words with shoe in it (like shoeshine) or people famous for their love of shoes(like Imelda Marcos or the old woman in the...) It would be fun to make the tags for the back in shape of shoes(high heel, tall boot, sneaker etc.)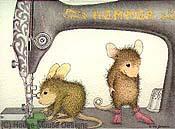 By Kim Churchman 3 1,277 09/17/20070 people found this helpful
Balloon volleyball while wearing high heels on the guys?
By suzi_homemaker01 (Guest Post) 09/18/20070 people found this helpful
You could put all the shoes in a basket, either guests shoes or some others of your choice and have each team blindfolded and have them put on a
pair of shoes buckled, tied and all to see which team can get their shoes on the fastest.