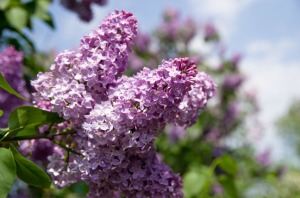 We love to have fragrant lilacs in our garden, so when they don't bloom it is very disappointing. This is a guide about what to do about a lilac not blooming.
Questions
Here are questions related to Lilac Not Blooming.
I took 2 shoots off of lilacs from my dad's (same zone). It has been 5 years and no blooms. Any idea why?
By lucyandricky
I purchased one white and one deep purple lilac tree. This is their third season and they were three feet tall on purchase. For some reason they are flowering alternate years and even then only two blooms. What am I doing wrong, is it their age? The ones my mother had when we grew up flowered every year with a plethora of flowers. My soil is sandy and well drained they are in a sunny position. I have fertilized them with bone meal and manure.
By Eilish
I got a lilac 2 years ago. It bloomed one bud last year, but I am getting nothing this year. It is very green and healthy though. Do I need to put acid on it to help it bud?
By Elaine K.
---
Most Recent Answer

By Teresa [4]05/03/2012
Hi, I bought a Little Miss Kim lilac from home improvement store and it didn't bloom the next couple of years. It began to bloom and has since. I think you will be fine. I heard lilacs are sensitive and just thought that is why mine didn't bloom at first. Hope it will soon, best wishes.
I have a lilac bush in front of my townhouse. It used to be covered in flowers. Five years ago my HOA chopped it to almost nothing while it was in bloom. Since then I am lucky to get one or two flower bunches. The bush is back to the height it was before they chopped it, but without the flowers. Any suggestions?
By Kathy P. from Aurora, CO
---
Most Recent Answer

By April [179]04/14/2012
If they chopped yours, they probably chopped others as well, and now yours may not have one to exchange pollen with.
My lilac bush is 3 years old and produced 1 lilac bloom. What do I need to do so it will produce more lilacs next spring?
By Janette
---
Most Recent Answer

By Karen H. [10]08/31/2011
I would suggest giving it some fertilizer & checking with a person in a nursery or the plant people at the Home Depot or other nursery for the right kind & how much to give it & when, & whether or not to cut it back to make it bush out, etc. I've never seen one with just 1 bloom, but it might need something else in the soil as well. I hope this helps. Good Luck. : )
I bought 3 lilac bushes about 3 ft high 3 yrs ago. They bloomed beautifully, but there have been no flowers since, just green leaves. I did cut hoping to fix the problem. What do I do to get flowers again?
By Pat
---
Most Recent Answer

By Ggi G.04/04/2013
You do not say what your USDA zone is, and that may matter. Lilacs will not bloom if they do not get cold enough each winter, regardless of whether they were blooming when purchased or not.
For the last two seasons my lilacs have budded out, but then the buds just turn brown and never open into flowers. They had bloomed fine, if sparsely, before.
Hardiness Zone: 4a
By Lisa from WI
---
Most Recent Answer

By katrina [5]09/27/2010
Call your county's extension office; the people there are master gardeners; familiar with your soil, and climate etc; and they can readily and easily tell you what to do! These folks are a fantastic resource! especially for us gardeners! good luck!
I planted an old fashioned lilac 3 years ago and it is still only about 1/2 foot tall. It looks very healthy, but does not grow and no blooms. What can I do?
Hardiness Zone: 5a
By Ruthie from Sullivan, IL
---
Most Recent Answer

By Ruthie [1]06/12/2010
Soil is not clay and it is not black. I believe it is good soil but I have never had the soil tested but other things grow in the soil so I would think it is good soil. I know there was an old barnyard in this area at one time. Lilac is planted in full sun. Is there some kind of fertilizer that I could put around the plant?
The buds on my lilac just begin to develop, then they turn black and cease to develop into blossoms.
Hardiness Zone: 6a
By Toni from north eastern OH
---
Most Recent Answer

By Patricia Taylor05/01/2010
Most of the country has had an extremely long and harsh winter season this year. I had lilacs in Nevada before I came to Florida, and each spring we had another freeze just about the time the lilac buds were forming. Of course, the buds froze too, and turned black. All the leaves on any trees that had budded out also froze and turned black. If even your overnight temps dropped to near freezing, that will happen, and it also affects fruit trees the same way.

Pat T of Florida
Solutions: Lilac Not Blooming
Do you have knowledge about this guide topic? Feel free to share a solution!