I am having my 11th birthday on the 29th of March and I am not allowed a sleep-over. My mum wants something cheap and easy. Anyone with any ideas?
Molly from Wiltshire
Answers:
11th Birthday Party Ideas
You might plan to play some music, dance, have pizza, then decorate (pre-baked) cupcakes with an assortment of colored frosting, sprinkles and piping tubes. When done, arrange the cupcakes in a circle, put a candle in each (don't forget to take a picture) and use that as a birthday cake, After you blow out the candles, everyone can eat their own cupcake : )
If you have a digital camera, you can ask your Mom to take a picture of each of the cupcakes and Email them to your guests afterward. (03/23/2007)
By Doggy
11th Birthday Party Ideas
Have a theme party and have 5 friends dress in pink and watch movies and have fun. Or any color you want, that's what I did. (04/09/2007)

By shelby
11th Birthday Party Ideas
I am turning 11 on April 29, and I was maybe thinking about going to King's Dominion, open presents, then go to Blockbuster and get a few movies after a vote. Fix some smoothies, and desserts, and for later, eat a dinner of pizza or something. Then eat desserts, fix popcorn and watch movies. Stay up really late doing like makeovers and stuff.(04/15/2007)

By Lindsey
11th Birthday Party Ideas
Have a costume party. It's really fun, even if it's not Halloween. (09/09/2007)
11th Birthday Party Ideas
My birthday is in November and I'm having a egg and spoon race party! (10/21/2007)

By poopoo
11th Birthday Party Ideas
The best thing I think to do for girls would be to have an Olympic theme, island theme, or a Disney channel games theme. I am doing the Disney channel games theme. Games: have the guests get a name of a Disney character on their back and have them guess who they are. Plus, homemade games are the best. (11/25/2007)

By Rifka
11th Birthday Party Ideas
I've been to a lot of parties. Most of them are cinema parties, but ice skating is cool and roller discos! In Wales there is a place called llangranog, you can have a sleepover over there. That's fab I think! (01/16/2008)

By Amyy.
11th Birthday Party Ideas
I think you could maybe go swimming. It is quite cheap and fun, but only if
you know how to swim of course! :) (02/09/2008)
By P.Baybii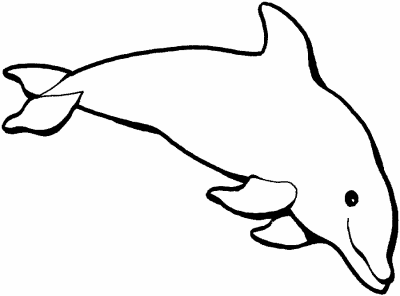 11th Birthday Party Ideas
Hi guys. I live in Puerto Rico so it's hot there year round and my birthday is on May 6. I was thinking about going to the mall, watch a movie with a few friends then go to a restaurant, then have a major slumber party at my house. Maybe the next day go to Dorado Beach and play games in the water and maybe play stranded, which is when we pretend we all fell off a ship and we're deserted on a tropical island which we're on. And we have to survive, by making a pretend fire, hunt, and other things you will need to do to survive. So what do you think? (04/27/2008)

By Nicole
11th Birthday Party Ideas
I am turning 11 too and have the exact problem as you. My mom does not want a sleepover. So what I am doing is buying beads from the dollar store with thick holes. My friends and I will be putting beads on our hair and it will be fun, and I am buying board games. (06/19/2008)
By sarah
11th Birthday Party Ideas
I am turning 11 and here is what I am doing:
Going To The Cinema
Having A Spa Party
Having A Sleepover
Going To Eat At A Fancy Restaurant
Going Out For Ice-Cream
Then I am opening all my presents. (07/04/2008)

By Melissa
11th Birthday Party Ideas
Well I rented a few movies, had some friends over and had a sleepover. Also I once did a party where we made houses (cardboard boxes) and clothes (just little pieces of cloth) for pumpkins (miniature pumpkins). It was really fun and every one had a great time. You can get pumpkins at Safeway, Scolaries and lots of other places. (09/10/2008)

By kiwi
11th Birthday Party Ideas
You could have a chocolate party where everything is chocolate, like cakes and swiss rolls. (09/28/2008)

By Emma
11th Birthday Party Ideas
You should have a back yard camp out. That would be very fun in my opinion. Not lots of people do that so it's original. (10/13/2008)
By Pa'Trisha
11th Birthday Party Ideas!
For my birthday I had a Hawaiian themed birthday! I decorated it a day before instead of having to rush. I got some flowers from a cheap store and put them in a box with string and scissors, then I put them in the corner of my room.
After that I got all the covers and put them in a pile facing the TV in my bedroom. Afterward I got candy, popcorn, an awesome load of silly string, and crisps and some dips.
Then, I went to the local video store and got Mean Girls and decorated my room. I got a limbo, balloons, a pinata and much more. When my girlfriends arrived, I got their stuff in the room and headed out the back, where I surprised them with an awesome tent and snacks. We spent the night in the tent and then made necklaces with the flowers I bought! IT WAS GREAT! (10/13/2008)
By UK Princess
11th Birthday Party Ideas
You could go to the movies then out for ice cream, then rent a movie and have a pajama fashion show. It is so much fun! (10/25/2008)
11th Birthday Party Ideas
Thanks Jemma. That's a great idea, I love it! (12/21/2008)

By Chantelle