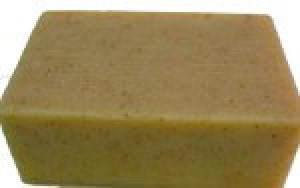 Materials:
4 ounces of glycerin or other soap base/flakes
1 tsp of instant coffee
1 tsp powdered milk
10 drops coffee fragrance oil
Instructions:
This Recipe is for Melt & Pour Soap Making.
Melt your soap down using a double boiler method. Once melted, stir in your instant coffee or coffee grounds, powdered milk and coffee fragrance oil.
Pour the soap into a mold and allow to set as normal.
If you can not get coffee oil, use a little extra coffee to increase the scent
Coffee soap looks great when presented in decorative coffee cups wrapped with cellophane.
By Lynda (Guest Post)
September 26, 2006
0

found this helpful
If your recipe works, God willing that I have enough money sometime for the simple ingredients, combined with free coffee grounds/residual coffee, I will be so blessed by your contribution BECAUSE I was PRAYING for instructions on how to make soap, trying to prove to myself that I can, if need be, wash clothes in sun-heated rainwater/outside/with antique hand clothes-churn/ homemade soap(?)/antique
clothes pins/homemade clothes line/scrub-board(?).
All I seem to need now, besides time/money/courage/hope/all matierials is a large
old iron kettle and more strength in my back. I read
about how pioneers had to wash this way, using LYE
soap and MUCH elbow/back GREASE, when the economy was at it's worse, using "bluing" rather than bleach they didn't have, for stains and whites yellowing. It seems like a full time job, so I may not
be able to do it the way they did. My hope is that I can at least DO IT SOME WAY acceptable, because of the SHARP RISE IN UTILITY COSTS. In the back of my mind, I realize they had only cotton/wool/flax
and animal fur back then, so it is different with our
fabrics of synthetics that quickly hand wash. But in
hot seasons, those synthetics aren't so cool, and we
rely back on our old faithful cottons to soak up our
sweat. My faith in God is such that I don't believe He
will require that we do such things as pioneers had
to do, but then, if He does, perhaps I will have planned ahead "like the ant, storing up for the winter
survival", and learned enough to help myself and others? God bless you for this sweet smelling contribution which we might be able to add to our crafts/skills.