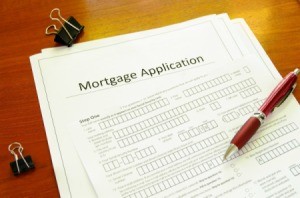 Can anyone please tell me if there is a secure on-line mortgage company, if you have shaky credit?
Thank you so much.
By yvonne from OK

Answers

(Guest)
Gold Post Medal for All Time! 846 Posts
December 5, 2009
0

found this helpful
Best Answer
I highly suggest not doing this and especially in this economy with all kinds of shisters and scams out there! If you can't get a loan through your local bank then it's best to save up more money for a down payment and all the closing costs and wait for once you are approved by your bank in a better economy! Truly, you would be risking thousands of dollars flushed down the commode and your credit made even shakier otherwise :-(

December 7, 2009
0

found this helpful
Best Answer
Please be careful, there are too many lenders who are nothing but crooks who will steal your money and run! Deal with a local bank, or credit union. Speak to a bank about how to improve your credit score.
It may take time but it will be worth it in the end. There is no such thing as a free lunch. If it sound too good to be true, it probably is! Best of luck to you.

December 5, 2009
0

found this helpful
Thank you Deli. I do have a down payment, and I haven't even checked with any local banks. I saw a commercial for lending tree and wanted to know if they were legit. I believe I'll take your advice & wait.

(Guest)
Gold Post Medal for All Time! 846 Posts
December 6, 2009
0

found this helpful
I am so glad to know you're going to wait Cleo! :-) You'll be able to have saved even more down payment money than you already have and that will help lower your payments greatly :-) Also, it gives you more time to work on getting your credit on better ground which will help you obtain a lower interest rate :-)
If you don't know your bank branch employees yet then get to know them including the branch manager. It helps so much to have a rapport with them because when the right time comes for a home mortgage they will be more willing to give some extra help and advice :-)
Oh, and what Lending Tree does is match you up with several mortgage companies. Many of those companies charge outrageous fees and high interest and 'sell' your mortgage to other mortgage companies who have different rules than what you were expecting usually within a year of mortgage closing. Anyway, those companies pay Lending Tree for 'leads' (your contact information) to get you're business.
Hope you had a wonderful Thanksgiving, have a very Merry Christmas and have a great New Year :-)
Answer

this Question