joan pecsek
Bronze Request Medal for All Time! 66 Requests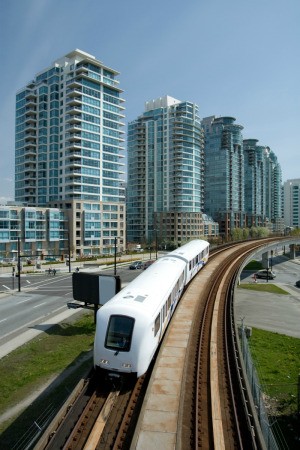 I think I asked this question several years ago. But there are always new members here. I've always wanted to live in a town (or a neighborhood in a town) where you are not dependent on a car. Now I have to live in a place like that: I have lost most of my eyesight to diabetes and can't drive. Anybody know a place where you can get around on foot, buses, and taxis? Would prefer a place in the American south, but will consider every suggestion.
By joan pecsek from South Norfolk, VA
Answers

Pixiedust7
Gold Feedback Medal for All Time! 679 Feedbacks
April 21, 2013
0

found this helpful
Best Answer
There's an excellent website called Walkscore, which ranks cities in the US and Canada according to how walkable they are, using many different criteria, such as shopping, sidewalk design, etc. Assuming you will do some walking in the future, you could start researching at this website and then research the cities you like at their own websites to see what kind of services they provide for the disabled.
You should be able to narrow it down to a few cities with the best combination of walkability and ride services for you. Don't overlook cost of living info, too. I've noticed that college towns offer a lot of good features, including inexpensve entertainment options. I did a quick search using "walkable neighborhoods" and "walkable communities" - there are a lot of websites and articles available. If you're a senior, you can also check the cities for senior services. I'm pasting the link for Walkscore below. Good luck!
Answer

this Question

joan pecsek
Bronze Request Medal for All Time! 66 Requests
I'm thinking of relocating to one of the following: Richmond VA, Edenton NC, Savannah GA, or New Orleans LA. I can't drive because of an uncorrectable vision problem so transportation is my major concern. I've had phone conversations with real estate agents in all of these places and they all assured me their city is a great walking town and all immediate needs are within walking distance. But I'm skeptical. I've been lied to by agents before, even cheated out of $11,000.00 once. In other words, I don't trust them.
Are there any ThriftyFunners with personal knowledge of these places? Or do you know of a nice "walking town", preferably in the South, or even a neighborhood within a large city? I'd so appreciate some input. Life has been so chaotic, I just want a nice, cozy place to rest.
Curious Cat from South Norfolk, VA
Answers

Julie
Bronze Feedback Medal for All Time! 149 Feedbacks
November 13, 2007
0

found this helpful
Why not email some of the places you mentioned to those places chamber of commerce and ask them the same exact question. they would have nothing to gain like the real estates would by telling you yes. the majority of the time any chamber of commerce can give you lots of helpful information needed in many area of help issues. it couldn't hurt to try. just do a google search for any of those places and adding the key words chamber of commerce.

pam munro
Gold Post Medal for All Time! 519 Posts
November 13, 2007
0

found this helpful
Somewhere on the net there is an index of walkability - My neighborhood came up great - so why don't you hunt for that - But I really think one whould always VISIT however briefly the place they intend to re-locate to, to assure a good fit....
By Diana (Guest Post)
November 14, 2007
0

found this helpful
I live in Louisville, KY and we have a new development--Norton Commons that is built like an old fashioned neighborhood with things you need (shopping, restaurants, etc.) within walking distance
It is a new subdivision (houses are too close together for me...but might be just the kind of thing you are looking for) Check out in your hometown to see if there is a development like this planned!
By (Guest Post)
November 14, 2007
0

found this helpful
Waxhaw NC is a nice historic town, with supermarket, CVS, Post office, banks, family dollar, several restaurants, doctors offices, etc. within a 1 mile radius. We live about ten miles outside of town. My mom was not able to drive, and if she were alive, I would recommend Waxhaw to her.
By suzin (Guest Post)
November 14, 2007
0

found this helpful
You could google the towns you are interested in. Most towns have a web site telling a lot about their town. Also perhaps you could check mapquest about the town, they have maps.
Some towns have bike trails. Ours does. I use my 3 wheel bike to travel on it and also, you are smart if you don't trust what a RE agent says.

Pat Giles
Gold Feedback Medal for All Time! 791 Feedbacks
November 14, 2007
0

found this helpful
I live in south Georgia and am very familiar with Savannah, GA. It would be a lovely town for your needs, as it has a lot of shaded tree-lined streets and a lot of parks. God bless you in your move.
By (Guest Post)
November 14, 2007
0

found this helpful
You should check out Seaside, FL It's the town where Jim Carey's movie "Truman", (I think that's the name) was filmed. It is practically designed for this purpose, and doesn't have anything at all like the crime rate of some of the cities you've listed.
Read More

Answers