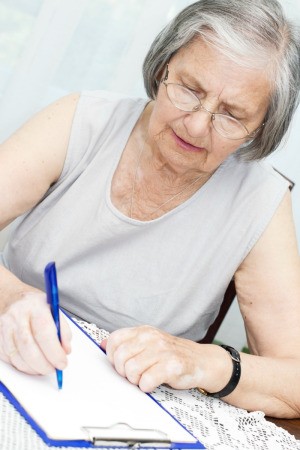 I am 74 years old and live on limited income with no savings. I would like to know if there are any grants out there I can apply for. I will be grateful if you can help me. Thanks.

Answers
By sandy (Guest Post)
September 12, 2005
1

found this helpful
i dont know about grants. but i can recommend that you shop for food at your food bank. well at least here in maryland we have different places that host shopping days. i can go and buy 35 lbs of food and spend only $7.00. they dont have everything you may need but it supplements.
just type in food bank in your browser along with your state. i type in maryland food bank.
By Jeneene (Guest Post)
September 12, 2005
1

found this helpful
I don't know about grants, but there are programs to help with various medical tests, reduced price food, etc.
Each city is different but check with senior citizens centers in your area and then keep on checking other places too, including newspapers. Don't assume any one person knows all that is out there.

September 12, 2005
0

found this helpful
If you have a Salvation Army near you, visit them. They should have lists of places to help you. The Salvation Army here tells you where to go for free food, help with utility bills, low cost medical care, etc.
Your local Lions Club will assist you with eyecare and eyeglasses. The local Public Aid office should also have lists of places that will help you. Good luck to you--I will pray for you
By Joanne (Guest Post)
September 13, 2005
0

found this helpful
This program "Low-income homeowners and renters assistance" is not a grant but it will help you save money on rent or your morgage.
The Homeowner and Renter assistance programs are available to low-income seniors for a once-a-year payment from the State of California. The legislature wanted to help seniors pay their housing expenses.
Senior Resource Services (SRS) wants all qualified Villagers to receive this benefit. Your total household income for 2004 must not have exceeded $39,699, including any social security benefits. You must be 62 or older, unless you are blind or disabled.
Homeowners may receive up to $472.60 per year. Renters may receive up to $347.50 per year. These amounts shrink as your reported income approaches the qualifying household income maximum.
To apply for this benefit, you must file Form 9000H, Homeowner Assistance, or Form 9000R, Renter Assistance, with the Franchise Tax Board between July 1 and October 15 of each year. The documents needed to complete the form are proof of age and your 2004 Federal and State tax returns (if you filed returns) or other income records. Homeowners will also need their 2004/2005 property tax bill. Renters need their landlords name, address and telephone number. If you received a Form 9000H or R in the mail, have it available.
If you believe you qualify for this program and would like an SRS volunteer to complete the form for you, call the SRS office at 239-5253. A volunteer will return your call and schedule an appointment in your home. If you prefer to come to the SRS office during office hours, all office volunteers have been trained to assist with the forms.
Read More

Answers