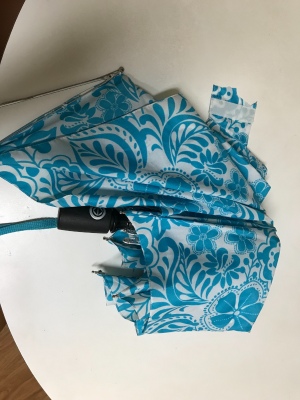 I like buying products with lifetime warranties, such as Totes umbrellas. The last time I had to use the warranty, I had to mail back the entire umbrella, plus a $5 check to cover postage for the return umbrella. They have changed their policy for the better.
Now, all you need to return is a few inches of the closure strap, the white tag inside the umbrella, and a $5 check for postage for your replacement umbrella. This saves you money, a trip to the post office, and allows you to keep the old umbrella.
They said it would take 2-5 weeks to get the new umbrella. I got mine in under a week.
The old umbrella had one broken rib, which I could not fix. It still opens and closes and keeps me dry. I now keep it in my hall closet. Sometimes we get unexpected downpours and I will have an umbrella to give a guest and not worry about it being returned.