Cricket
Bronze Post Medal for All Time! 205 Posts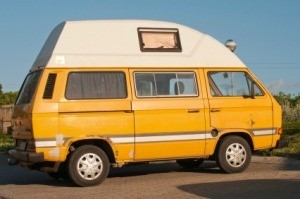 One year when my kids were small (K and 1st grades), we had to move from South Carolina to California in mid-August, including taking along a dog and a cat. Unfortunately I had no A/C in my car at the time. Going across country like that got to be awfully hot. So I stopped at a store and picked up several inexpensive tubs of baby wipes, the kind of tubs that are upright tubs and the wipes pull out the top.
I took the tops off these tubes and ran clear water into each one till the water came out clear. Then I filled them again half full of water.
I gave one tub to each of my kids plus an extra one for the dog. Whenever we got hot, we'd pull out a wipe and wipe our heads, faces, arms, and legs down. The kids would take one and wipe down the dog all along her head, neck, back, and belly.
For the cat (who was in a carrier), we kept a spray bottle set to mist and sprayed her down good. She hated it, but it kept her cool.
We did that all the way across country. Even going through the Salt Lake Flats, we stayed reasonably cool wiping down and keeping the windows down.
By Cricket from Parkton, NC
Read More

Comments
I live in southern CA and it gets hot here. I drive 20 miles one way to work 5 days a week. My truck doesn't have air conditioning so I have a clear plastic bottle that I put water in.
When I get too hot, I just reach for the squirt bottle and spray my face and head.
Read More...