These are quick and easy spring floral decorations.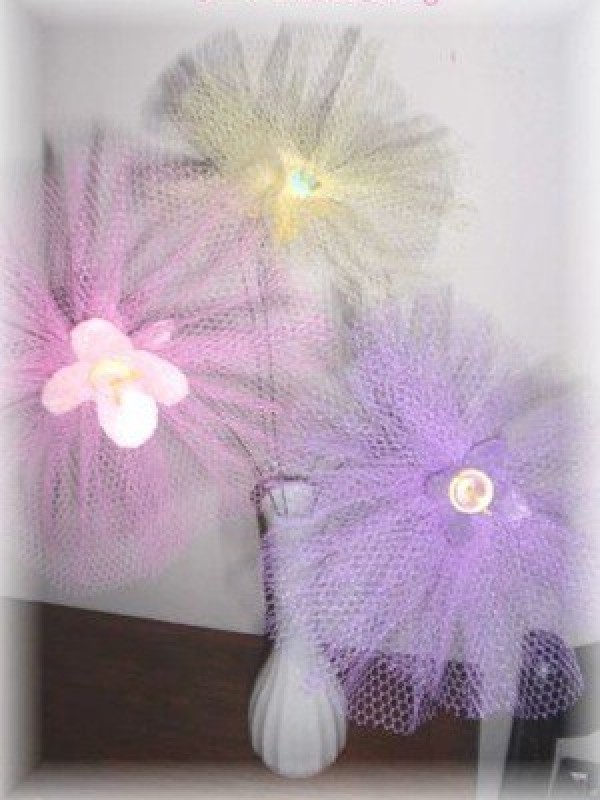 Approximate Time: 15 minutes
Supplies:
tulle ( 4 inch by 36 inch)
2 buttons
needle and thread
floral wire
2 - 1 inch pieces of felt
glue
embroidery floss or heavy string
Instructions:
Cut a piece of tulle approx. 4 inches wide by 36 inches long. Fold the tulle in half and run a slip stitch along the folded side and pull tight and tie off. This should form a circle of tulle.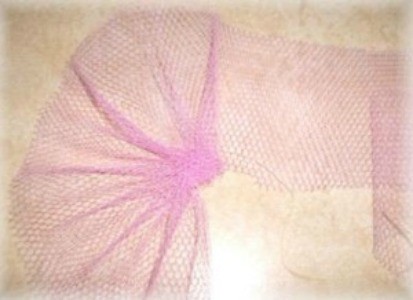 Next cut out 2 pieces of felt in the shape of a 4 leaf clover (or with 4 points). Place the two buttons on one piece of felt and using the embroidery floss (3 strands) go down through the buttons from the top, through the felt and tulle flower and back up through all of them tying the floss off on the top of the buttons.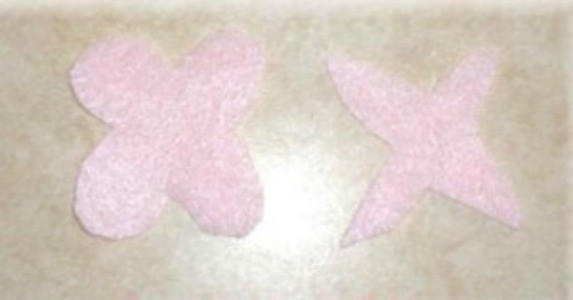 Then bend the top of the floral wire about 1/2 inches from the top and push the wire through the other piece of felt. Glue the wire with the felt to the back of the flower and you are done.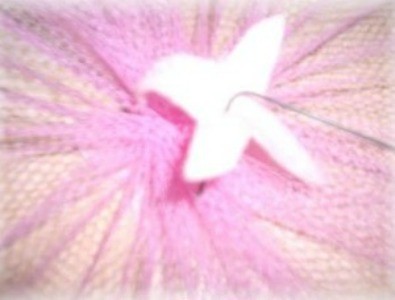 If you choose you can wrap the wire with floral tape or add some felt leaves.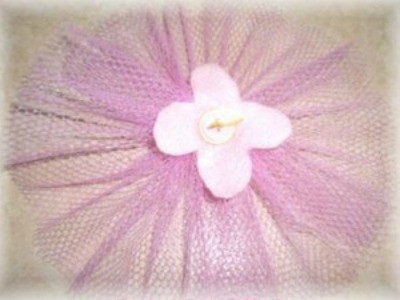 Thank you and I hope you enjoy this craft.
By CinnamonRoseCottage from York County, PA