I am really on a tight budget for Mother's Day for my church. I need to do 300 favors for all the mothers and only $100 was given. So please help me out with some ideas.

Thanks,
Terryann from Hartford, CT
April 19, 2007
1

found this helpful
Best Answer
I like the idea of taking foil paper circles and folding them in half and giving them a twist so they look like fortune cookies. Inside put a chocolate kiss and of course a fortune on a strip of paper that relates to mothers eg. Great mothers are made not born. The foil would need to be fairly heavy duty and you might need to tape the opening of the foil cookie so the candy and fortune don't fall out.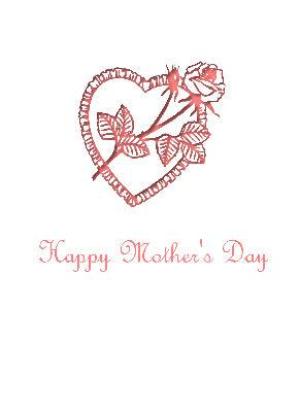 By Marlene (Guest Post)
April 19, 2007
0

found this helpful
Best Answer
At my restaurant, we buy 6 packs of flowers, like petunias, daisies, marigolds, etc., start them in a styroam cup - whatever is cheap - you could even collect pretty coffee mugs - everyone has a few of those around, Put one plant per cup - Moms love them!! Kids do, too - they thrive pretty well and can be planted outside later. It's too late to start them yourself now and get them to bloom but some creative planning could make this a HUGE success for another year with hardly any cost!
Each mom at our restaurant gets one for Mother's Day when they come to eat. On Father's Day, we fix up zip loc sandwich bags with a couple of band aids, a small pad and pencil, a foil pack of aspirin, another of Tums, some sticks of gum, a few pieces of hard candy, a couple of safety pins and paper clips, some rubber bands, etc. It's handy to carry in the car, in the boat while fishing, in the tractor, etc. The men got a kick out of it!!
April 18, 2007
0

found this helpful
I remember on mothers day at my church, mothers got carnations. They used to be under a dollar. If you ask around (different florists) and tell them your cause, they may give you a discount.
April 19, 2007
1

found this helpful
hey I thought of another idea. If you could get bulk candy bars(or 3/$1.00 at grocer) then decorate computer paper to something nice...happy mother's day, You're so sweet...... and wrap around bars.
that kind of thing.