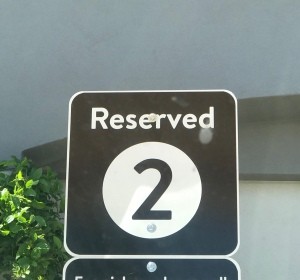 Many grocery stores already have special hours for seniors, pregnant women, or those at higher risk. However, if you don't feel comfortable shopping at those times or shopping in stores in general - here's an option that I tried out and wanted to share my amazing experience.
At Walmart Grocery, you can shop like you normally would in stores, but online. Employees will then pull your items for you and load into your trunk when you arrive. There is no need to get out of your car, sign, and it's 100% contactless!
#1. Shop on Walmart Grocery website. You could purchase your groceries (fruits, vegetables, meat, canned goods, everything you need) or add other items to your order for example: art supplies, printer ink, laundry detergent, essentially anything you need that is available at your store.
Note: Your purchase has to be $30 or more at minimum to use this service (there is no fee or charge to use this service besides a $30 minimum).
#2. Select a date/time slot you want to pick your order up.
#3. Once you have submitted your order, wait to receive a text message or email indicating your order is ready for pick up for the date/time slot you chose. I received an email and text message 15 minutes prior to my pick up time.
#4. Once you receive either an email or text, drive to Walmart and look for their curbside pick up (orange area, mine was around the building, it depends on your location) within the hour. Open the app and check in when you arrive. From there you will select your parking lot # and car color then an employee will load your order into your trunk. If you don't have a smart phone, there is a sign with the phone number you would call.
Overall: I had a great experience and would highly recommend it! What's great at Walmart is you're not paying any extra fees with the service - all the prices you see listed would be the same as if you were to go in stores.
As reference:
If an item is out of stock and you selected substitution is allowed - you will never be charged more. If your substitution is less it'll be reflected on your receipt. Normally you would be able to accept or reject the substitution upon pick-up, but this process is contactless so I don't know how they're handling it because all of the items I ordered were in stock.
Substitution: http://wmt-grocery.custhelp.com/app/answers/detail/a_id/1238/~/what-if-you-bring-me-the-wrong-item%2C-or-if-im-not-happy-with-my-order%3F
Feel free to research your local grocery stores and see if they are offering contactless pick up too.
Another store I know that does this is Vons (curbside pick up as well as in store pick up), however my local Vons doesn't offer curbside just in store pick up.