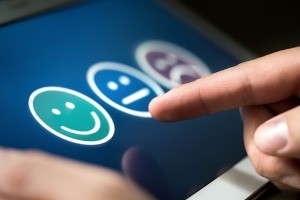 Does anyone know of any good social networking sites other than darn Facebook or Twitter? I think the company motto for both FB and Twitter must be, "Watch us as we take over the world and shut down every other site!" I joined a good one called Eons.com about 7 months ago following the suggestion of someone here on ThriftyFun and really like it, but there are rumors going around that Eons is about to fold up. I hope not, but if it does, I'd really like to find another one.
FB and Twitter just don't sound like my cup-of-tea. I am not interested in live chatrooms or those fancy-schmancy games like Farmville. Chatrooms are just a cross between junior high school and sleazy singles bars and those "virtual reality" kind of games like Farmville are boring in my opinion. Thanks in advance for any help!
By Lynn Marler from Chico, CA
Answers

Suntydt
Bronze Feedback Medal for All Time! 109 Feedbacks
December 3, 2010
0

found this helpful
Best Answer
My advise would be to take a topic/subject you are interested in and do a Google search for that and the word forum. For example if you have a real interest in cars do a search for "car forum". I was into a game called City of Heroes some years ago and did a search for an appropriate forum.
I no longer play the game but I converse via messages to my buddies on that forum everyday. We not only talk about the game but other issues as well: music, world news, humorous finds on the internet and travel. Give it a whirl, no telling what you might find.

December 9, 2010
0

found this helpful
Best Answer
Facebook doesn't have to be like you described. I'm on Facebook and I love reading the posts of my friends. I don't "chat," play games, nor do I view any of my friends' gameplaying. There is a "hide" button that you can use. I also have limited information on there as I do have a few friends that I've met over the internet at other sites such as this one and a few ezines I've received since 1995.
As long as you keep Facebook to those you know and trust and have listed it as private, it can be quite enjoyable. So far, Facebook is only as public as you allow.

December 9, 2010
0

found this helpful
Best Answer
Lynn, if you're looking for more of a business-related social network, you might try Linkedin. I joined, but use it more to research other companies for my job rather than for my own networking. Myspace was one network I tried early on, but it wasn't compatible with my screen reader. Then I went so long without logging in that I forgot my info.
I tried the "contact us" link, but never received any response. No offense, but I'm with Noella. I use the Facebook Mobile site at m.facebook.com. Not only is it far easier on my screen reader (no graphics,) but since I use it primarily to network with family and friends, it works best for me. Hope you find your solution.

December 30, 2010
0

found this helpful
Best Answer
You might like www.experienceproject.com
Experience Project is a free social networking website of online communities connecting people through shared life experiences. It's an interactive, user-submitted network of personal stories, confessions, blogs, groups, photos, and videos.
Users can join communities organized around experiences and interests, and view shared experiences organized by city and region to connect and interact with people. I hope this is helpful.
Answer

this Question

I have a garden group on Facebook. We play BINGO and a Give & Take game. We are looking for ideas on new games to play. There's only so much I can do online. Any suggestions?
Please help. Thank you.
Answers

poehere
Bronze Post Medal for All Time! 105 Posts
January 30, 2020
0

found this helpful
Best Answer
Scrabble has an online version you can play with your friends. Plus this one is recommended for people who have limitation online.
Multipop word is a game that can be played by multiple people online.
Text Twist is another game that would be fun to play with your friends online.

Ana
Bronze Post Medal for All Time! 140 Posts
January 30, 2020
0

found this helpful
Best Answer
Because it is a outdoor group, a scavenger hunt using things like garden seeds, tools, etc. in your garden. Or, playing question/answer game(to see how you know about gardening for prizes!
Answer

this Question