A fun craft and garden decor idea is to take old light bulbs and paint them. Glass paint is the best option, but you can use spray paint as well. Once painted in a design or color of your choice take a high gage wire, I use 20 gauge copper, and wrap around the base. You can wrap some around the bulb as well, if wanted. Then you can hot glue glass stones or little trinkets on the wire. Attach to your average garden stake with wire and a bit of hot glue and plant!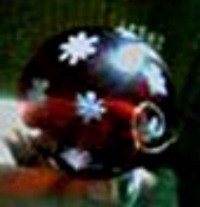 I make mine with wire leaves to look like flowers and even bugs. Its really just what ever you want. Beware of children though or you may have one trying to smell your table lamps!
Editor's Note: Brandy added a very small photo to her reply in the feedback section. This is the best we could do to enlarge it a bit.
By Cookwie from Little Rock, AR