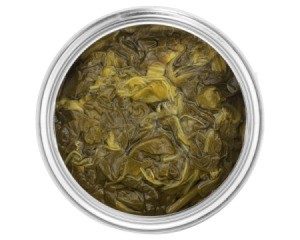 I have a case of canned spinach. Does anyone have any good recipes?
By terri

Answers

September 13, 2010
0

found this helpful
I drain them only leaving a small amount of juice and mix them in with beans and cheese then I microwave it til warm and spread it over club crackers and serve with fruit. Also, you can mix them in eggs and leftover meat and stuffing or breadcrumbs to make an omelet or quiche.

September 14, 2010
0

found this helpful
I just heat and eat. My aunt chops boiled eggs up in hers, but I don't.

(Guest)
Gold Post Medal for All Time! 846 Posts
September 15, 2010
1

found this helpful
I love canned spinach heated, drained and splashed with vinegar or drizzled with a teaspoon or so of minced garlic that was sautéed in a tablespoon of olive oil for a minute. You can use it in oh so many recipes but here are some canned spinach recipes that will give you lots of ideas: popeyespinach.com/recipes.php
If you keep in mind that 1 cup cooked and drained is the same as 1 pound fresh you can adjust almost any recipe.

September 15, 2010
2

found this helpful
My favorite is:
canned spinach
canned pinto beans
1-2 tbl flour
Salt and pepper to taste, heat spinach in pan with little oil, then add flour to make a roux/gravy, you can add butter if you want, then add can of un-drained beans, roll into flour tortillas. My mom used to make this with fresh spinach, homemade pintos and homemade tortillas.

September 24, 2010
2

found this helpful
I like it best by draining off all but about 1 - 2 tblsp. liquid, and heat thoroughly in microwave. Then add 3 - 4 slices of American processed cheese on top, in small pieces.
Microwave until chese melts. Stir. If not cheesy to your liking, add more, heat, stir.

December 29, 2010
2

found this helpful
There are wonderful recipes for canned spinach on the Popeye site: www.popeyespinach.com/recipes.php

July 8, 2017
1

found this helpful
I use my grandfather's recipe. Drain the spinach. Heat it with a little Olive oil, salt & pepper and add garlic & ground cumin spices. It really gives it a warmer taste.
December 12, 2017
2

found this helpful
Shortcut 'lasagna'
Boil dried/frozen ravioli tortellini until almost al dente. Saute spinach with garlic, salt, and pepper to taste. In a baking dish cover bottom with marinara sauce, then a layer of pasta, a thin layer of spinach, then a thin layer of cottage cheese or ricotta, then sauce, pasta, spinach, cheese. etc. end with sauce on top. Sprinkle with a thin layer of mozzarella and parmesan.
Cover and bake until bubbly and cheese has melted. Remove cover and bake until golden brown. Serve with salad an garlic bread. Great leftover, can be microwaved. A spinach and mushroom frittata is good too if you have no crust. Saute the mushrooms and spinach with garlic in an oven-safe skillet, season to taste, add eggs and cream mixture, partially cook on the stove, then move to oven to finish.
Read More

Answers